Boutique cruise on exclusive yacht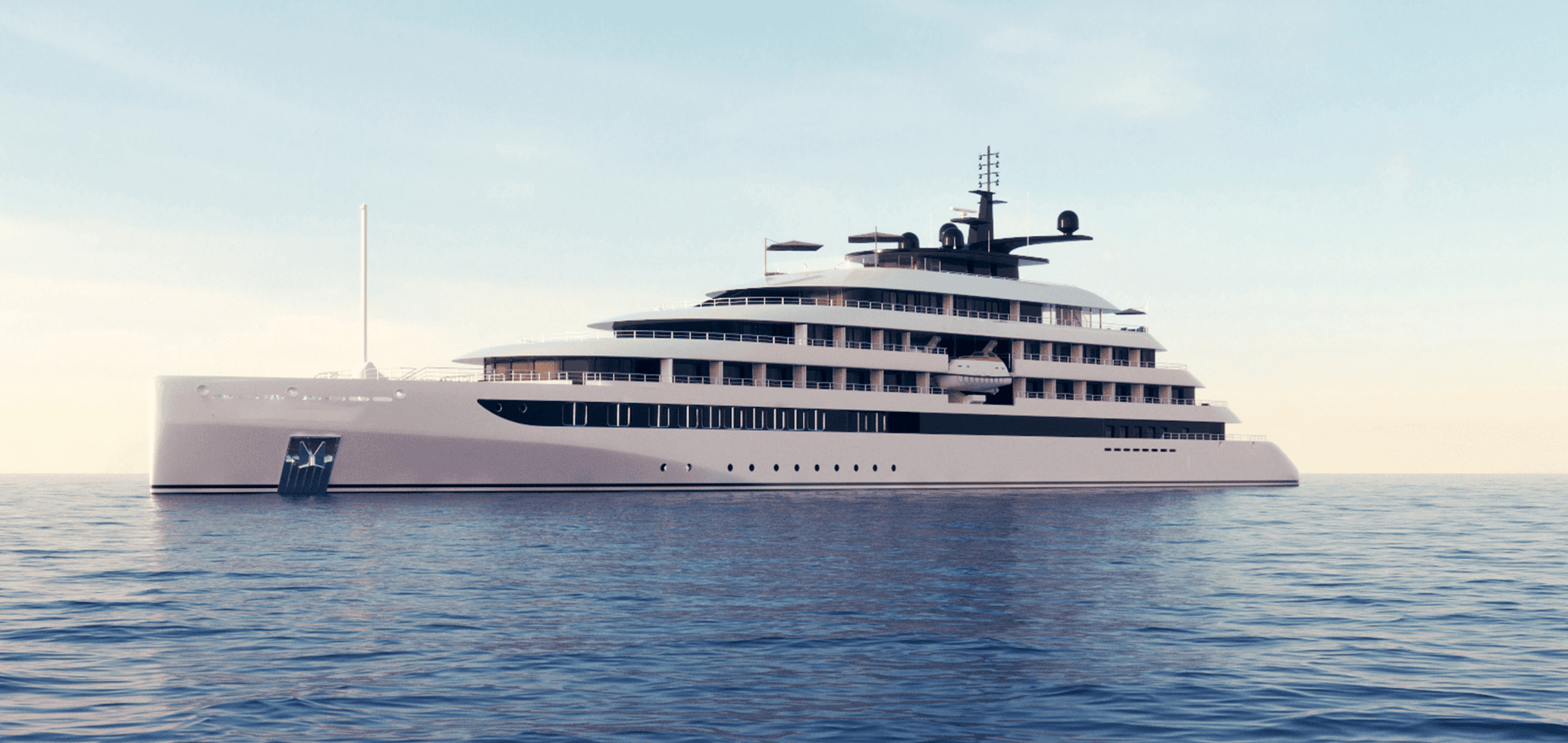 STYLISH AND UNIQUE
Cruise ships in the category up to 100 passengers are also called "Boutique Ships". Inviting your guests on board for a boutique cruise will be an unforgettable highlight! OceanEvent offers the boutique ship for full charter year-round and worldwide.
For a cruise from Civitavecchia (near Rome) to Catania, Sicily in May 2024 our Cruise Charter Designer, Vanessa Wagner has put together special highlights for you.
Exclusive dates for your full charter
May 4 – 7, 2024 | Rome – Catania
But first let's get to the ship, which inspires a very demanding clientele: with the Sky Bar on the upper deck, futuristic design, with a noble style in the suites and public areas. And last but not least with the perfectly formed service of the friendly crew.
The Sky Bar with Jacuzzi, the elegant restaurant for all guests, stylish terraces, bars, cafés, lounges, and the extensive decks can be staged in every conceivable way for glamorous cocktail receptions, dinners, and parties under the stars. During the day, the pool deck and marina platform beckon with plenty of water toys.
This boutique cruise is a once-in-a-lifetime experience
Rome Fiumicino International Airport is usually available as a direct flight for your guests. Departing from there, OceanEvent Cruise Charter Designer Vanessa recommends the following itinerary:
Day 1
Learn about Rome's 2000-year history, especially its outstanding culinary arts, on an entertaining Dolce Vita City Tour.
In Civitavecchia embarkation on board 'your' yacht.
Your exclusive charter begins with a Sail Away Party on the Sky Deck – an uplifting moment! (The Sky Deck with its Jacuzzi will probably become the most popular spot during your boutique cruise)
You set course for Capri – the island of high society since the 1950s. Alfred Krupp, Maxim Gorky, Paul Heyse, Rilke, Oscar Wilde, Onassis, Maria Callas, Brigitte Bardot… They and many more were drawn here!
Day 2
Disembark at the Marina Grande and dive into the glamour of the Piazetta.
After exploring Capri town at length, a ride in the famous vintage cabs will also let you marvel at the island's natural beauty.
It leads to Capri's most famous beach club. Since the 1970s, Hollywood stars, political and business leaders, and famous artists have gathered here.
In the meantime, your ship is moving and lies within sight of the club. For this, OceanEvent obtains a special permit. This way your guests can tender like VIPs directly from the beach club to the yacht.
Back on board you dine and celebrate under Italian skies, while the captain and his officers set course for one of the hidden places of the Italian west coast.
Day 3
Your guests awaken off the enchanting volcanic island of Lipari. It offers activity programs such as biking, hiking and relaxing scooter tours. Always with fantastic views of the picturesque neighboring islands of the Lipari archipelago. A winery serves us for a rustic-romantic picnic.
By sunset, you'll be back on board to experience the ever-active Stromboli at a cocktail reception at the Sky Bar – a once-in-a-lifetime experience!
Day 4
Arrival in Catania on the east coast of Sicily is also a highlight. A tour of the historic harbor town with a visit to the fish market will conclude your fantastic charter cruise.
Exclusive dates for your full charter
May 4 – 7, 2024 | Rome – Catania
Share Post