Cruising and climate protection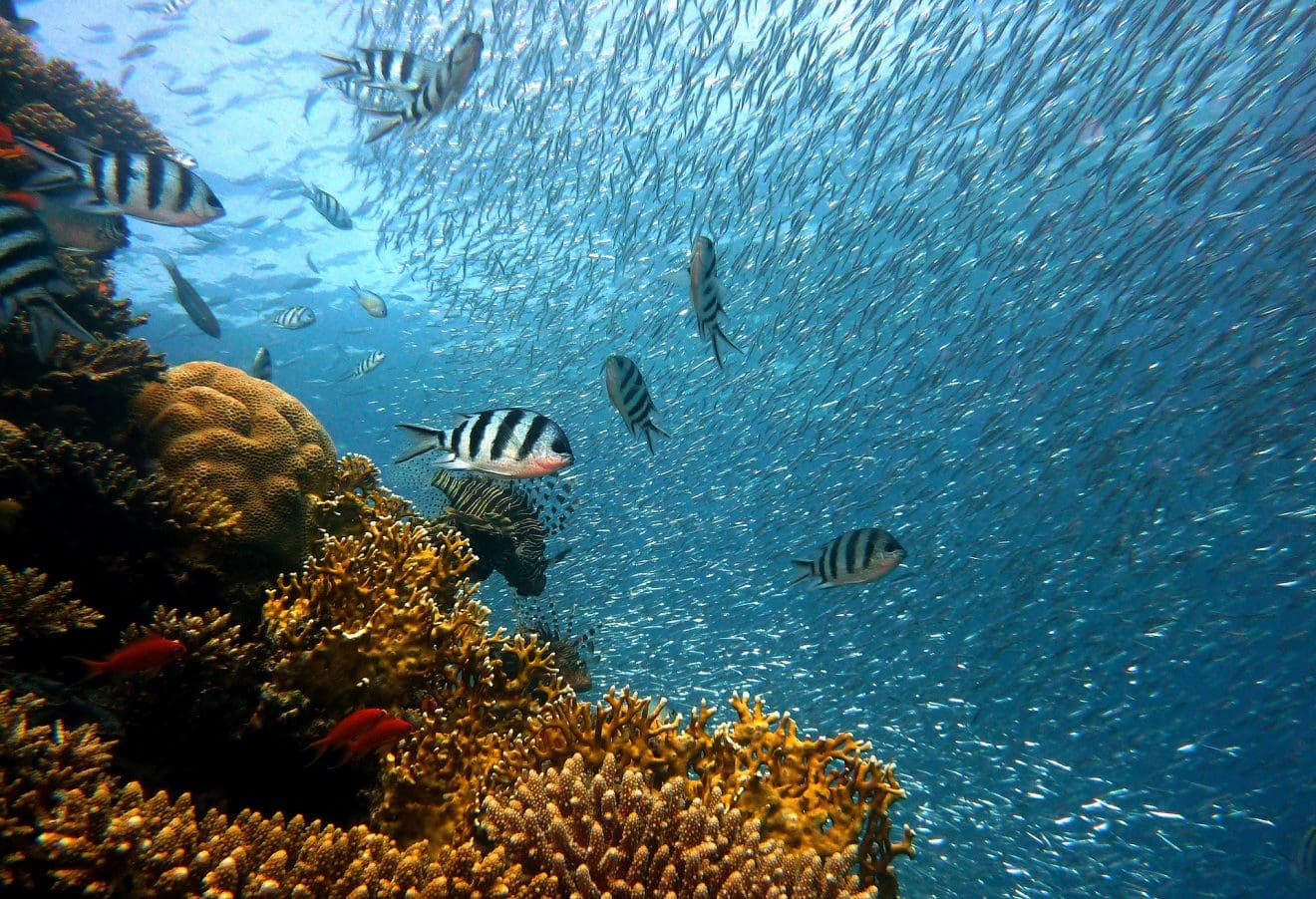 Can cruising
and
climate
protection
go
together?
The climate protection goal of global warming of a maximum of 1. 5 degrees is THE task of our time. So is there such a thing as eco-friendly cruise ships and can cruising and climate protection fit together? This question is often asked at OceanEvent. In a short blog series, we want to discuss what is happening in the cruise industry in terms of sustainability.
Merchant

shipping

vs

.

cruising

 

–

A 

distinction

First of all, a classification: around 90,000 ships cross the world's oceans. About 400 of them are cruise ships. 0.44 percent of all emissions at sea are thus caused by tourism-motivated travel. The disproportionate share arises from the global trade in raw materials and goods, for which every consumer is partly responsible by his individual demand behaviour.

With this comparison, we do not want to diminish our responsibility as charter brokers and those of our chartered vessels. It does, however, illustrate where the greatest pollution comes from shipping on the high seas. It is therefore all the more astonishing that the shipping companies of the almost 90,000 tankers, cargo and container ships, for example, are not pushing the issue of sustainability on board. They are the shipping companies of the cruise industry. The preservation of the world's oceans and coastal regions intact is in their own interest. For years, this has made them innovation drivers for environmentally friendly technologies and drive systems, for fuel and waste prevention strategies.

As a columnist for Events Magazine, OceanEvent Managing Director Christian Mühleck reported on the industry's sustainability efforts for the first time in 2018 (see the article HERE). This does not mean that the efforts only started then. A number of cruise ships were already equipped with exhaust after-treatment systems. These reduce sulphur emissions almost completely, nitrogen oxides by up to 75 percent and soot particle emissions by up to 60 percent. Today, new eco-friendly cruise ships are being built to use shore power in the port. Unfortunately, especially in the more remote destinations of the world, the necessary infrastructure is still often lacking. Political decisions are needed and will come. For these countries, the tourism that cruise brings is an important economic factor.

Elsewhere, politically, many things have already been decided correctly. For example, international regulations for marine diesel propulsion have been in force since 2020. Of course, it is more expensive than heavy oil, but with a maximum sulphur content of 0.1 percent it is also significantly more eco friendly. By way of comparison: Heavy fuel oil has a sulphur content of 0.5 percent and thus exceeds a limit value 500 times higher than it is allowed in German road traffic, for example. Even better than marine oil is the propulsion with LNG, a liquefied natural gas that burns dust-free. From 2026, only cruise ships with LNG or hybrid propulsion will be allowed to sail in Norwegian waters – a good decision by the Norwegian government!

As a global charter broker, OceanEvent has many eco friendly cruise ships and yachts in its portfolio that already implement the theme `cruise and climate protection´. These are now available in every segment:
Eco friendly

is on the move!

As your charter broker, OceanEvent has all ships of the 4- and 5-star category on the seven seas of the world in its program. These include the latest eco-friendly cruise ships and yachts. Ask us about it! We create your corporate cruise event sustainably – from the choice of the ship, to the shore programmes in the destination of your choice, to the climate neutrality of your entire trip. For each of our charters, we have FOKUS ZUKUNFT determine the CO2 emissions and offset them by purchasing climate protection certificates. OceanEvent chooses environmental projects that always have the aim of fighting hunger, thirst and poverty of the local population as well as promoting education and health.

Book a conversation with former yacht captain and CEO, Christian Mühleck, to find out how to make your corporate event, incentive, meeting or conference on board an exclusively chartered vessel sustainable!
Share Post