Cruise Ship as event location for your company anniversary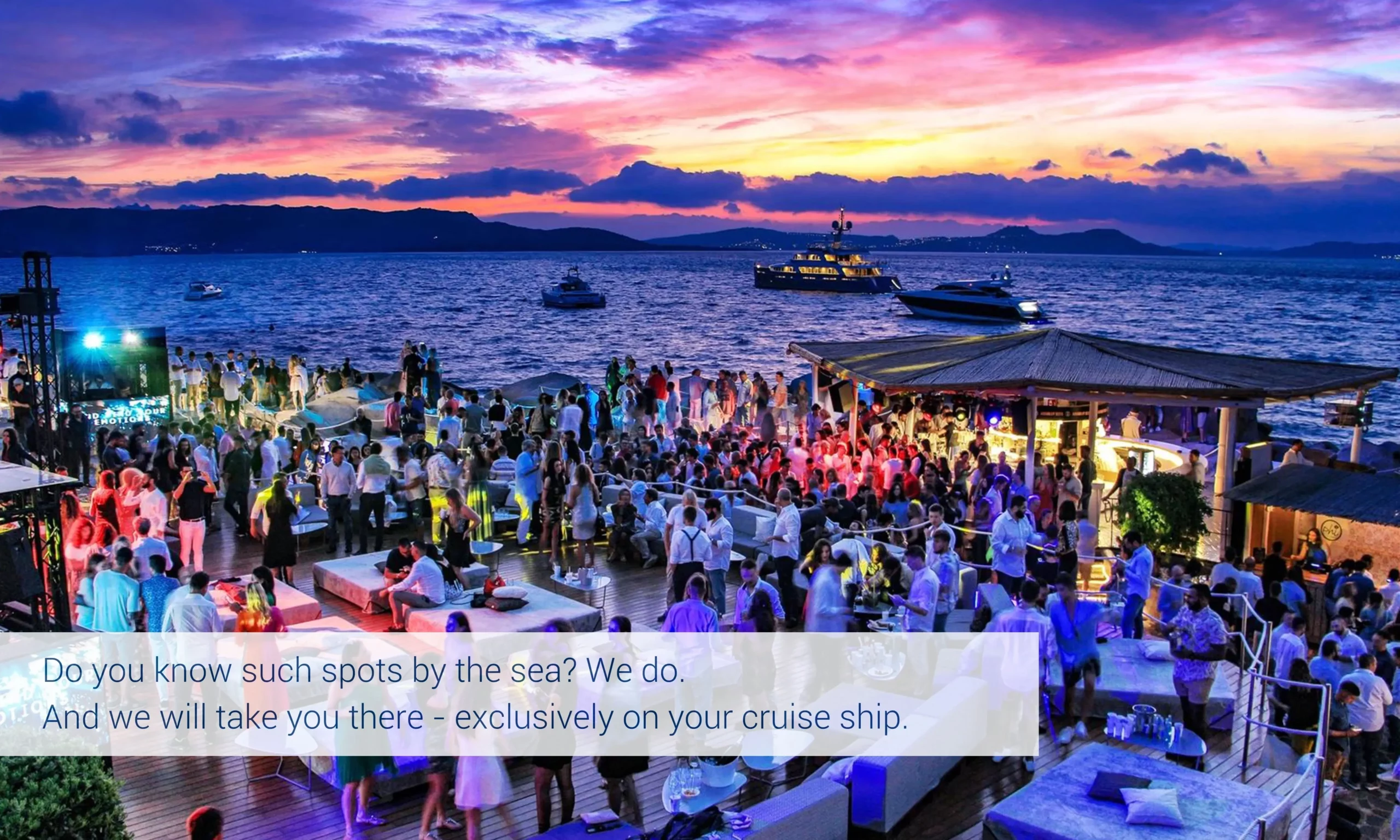 The perfect event location for your company anniversary – stylish and tailor-made by OceanEvent
A company anniversary is a milestone for every company and deserves to be celebrated in a dignified way. In search of the perfect event location for your company anniversary, OceanEvent provides you with more than 380 exclusive cruise ships to choose from. With cabins from 30 to 6000 guests.
Charter an entire ship, you ask now? Exactly! Traveling exclusively on a cruise ship will thrill you and your team! Your ship is already a highlight but OceanEvent impress even further. With pool deck parties, light shows, really cool social programs and once-in-a-lifetime experiences on board and ashore. What a worthy way to appreciate the years of (team) work, the commitment of your employees – and to celebrate the milestones and successes of your company in a fitting manner.
The best events take place on ships
After 20 years and more than 184 successful events at sea we can say: chartering a ship is the best event location for your company anniversary! Because you are offered a variety of cruise ships and worldwide destinations. Because we individualize your charter to the maximum. Because at OceanEvent you work with experienced nautical experts and creative event planners. And because you also make a good budgetary choice. Because the costs for your maritime event are comparable to those on land. The only difference is that chartering a cruise ship is much more spectacular!
What does it mean to charter a cruise ship?
With an exclusively chartered ship you can go wherever you want: to the most beautiful places, beaches, bays and hot spots in the world. Without tiresome transfers, without packing suitcases, you and your guests experience a new, exciting destination every day.
Routing, shore programs, individual branding, presentations, show stage, entertainment, event technology, service and cuisine: On board this spectacular event location for your company anniversary, OceanEvent implements everything according to your wishes. And the best part: All this is included in the charter price!
We know what we are doing
Every OceanEvent charter is unique! That is our promise and results from the passion with which our team of navigators and event professionals plan each and every event. We also know each of the 320 cruise ships and mega yachts in the OceanEvent portfolio personally. When new cruiseliners come on the market, we go on Ship Inspection. So we know what to expect on board and leverage the strengths of crew and ship – to make your corporate anniversary a spectacular event.
New ship for upscale incentive & company anniversary celebrations available!
Ultra versatile ship for up to 1200 guests
12 Restaurants, 8 Bars, Lounges und Entertainment
Beautiful interior and opulent sundeck for celebration
Date for your full charter: 13. September 2024 | 3 Nights | Rome – Rome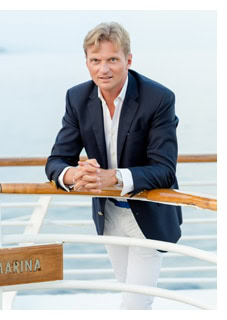 Contact OceanEvent CEO Christian Muehleck and tell the former yacht captain about the ideas for your upcoming company anniversary!
Climate-friendly cruise ships at OceanEvent
We carry almost all cruise ships and yachts in our portfolio that are considered to be maximally environmentally friendly or sustainable. They now exist in every segment and every ship size:
Share Post