Incentive Events on a Discovery Yacht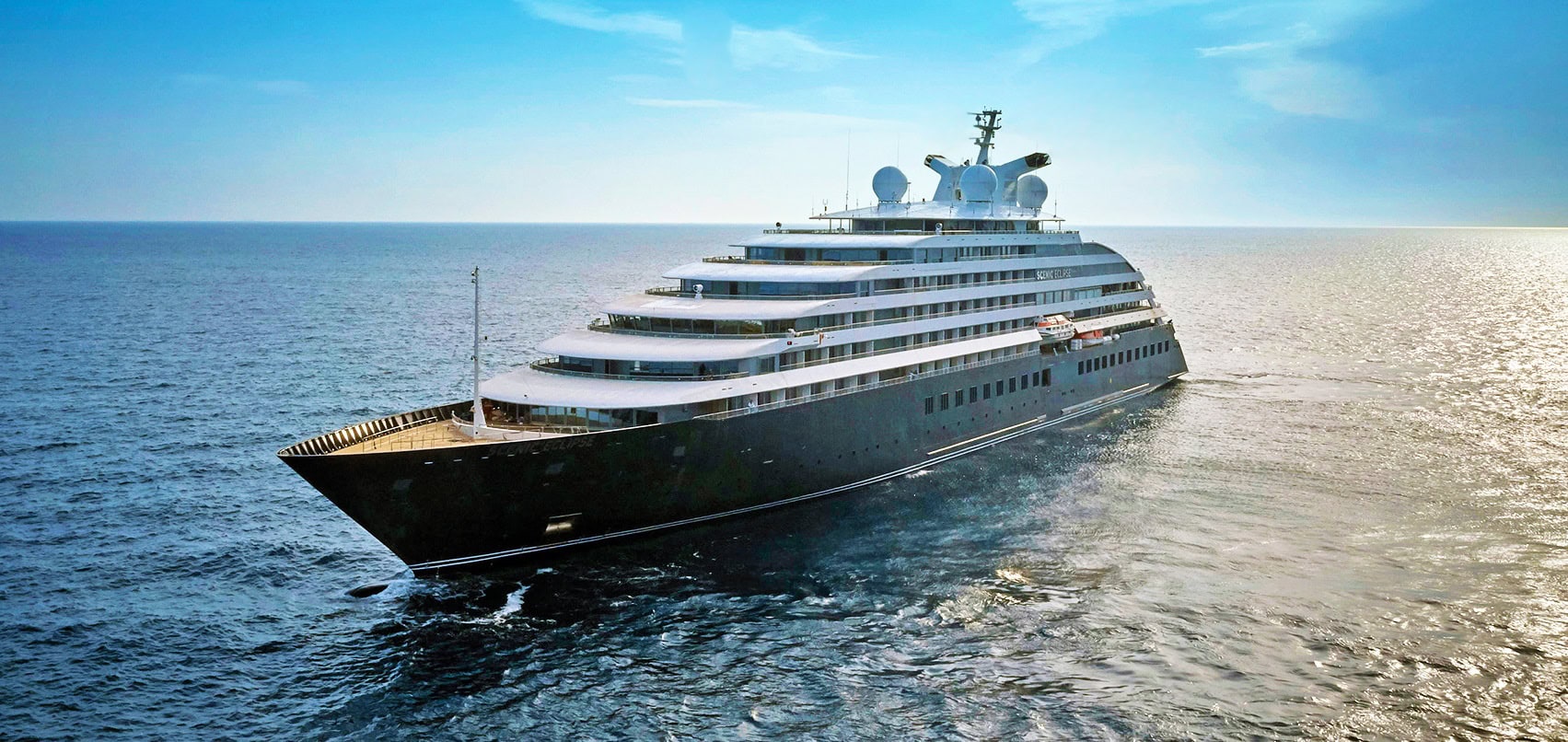 In October 2019, the world's first Discovery Yacht was launched. OceanEvent Managing Director Christian Mühleck was already on board to test the luxury cruise yacht for suitability for corporate incentive events and private celebrations. What he reports speaks of true adventures that the 168-metre-long ship promises to its 200 passengers.
The equipment of the brand new Discovery Yacht includes state-of-the-art, environmentally friendly technology and safety facilities. "In doing so, it sets new standards in ocean cruising, which allows us to develop routing in absolutely remote areas", reports Christian Mühleck enthusiastically. The charter broker can bring guests of incentive events safely to regions that would not be reachable without the on-board helicopters, submersibles and zodiacs. Be it in the Arctic, Antarctic, Indonesia, Japan, North and South America, Europe, Greenland, Iceland or Central America. The world-wide routing makes adventures beyond what you have experienced so far come true!
The ultimate experience for your incentive event
This yacht was designed to offer the ultimate experience of a lifetime to around 200 travelers. It combines luxury and design of a 6-star level with the finest cuisine, opening up unique experiences of nature and cultural encounters like no other ship on the cruise market. For excursions and landings, for example, a large number of Zodiacs are available. A submersible can be used to explore the underwater world. And the in-flight helicopter allows you to fly surprise guests or star acts even in the remotest corner of the world.
The yacht was named "Best New Luxury Cruise Ship" by Cruise Critic in 2019. OceanEvent Managing Director Christian Mühleck can only agree with this. The furnishings of the 110 suites, public areas, restaurants and lounges are exquisite and absolutely stylish. And then there are the outdoor pools, the opulent SPA and a professionally equipped show lounge. 176 crew members look after the well-being of the guests day and night and bring to life the concept of the Discovery Yacht to become one of the most exclusive premium cruise ships in the world.
"Thanks to this unique combination, we are able to offer our customers adventures, incentives and conferencing in an exceptionally luxurious setting and in exceptionally exciting destinations", says Mühleck.
Event planners who want to charter the new Discovery Yacht exclusively for incentive events just send a request to OceanEvent. We are happy to create a tailor-made concept and offer for your maritime event!
> Discovery Yacht Charter Request
Share Post