Incentive travel in the Mediterranean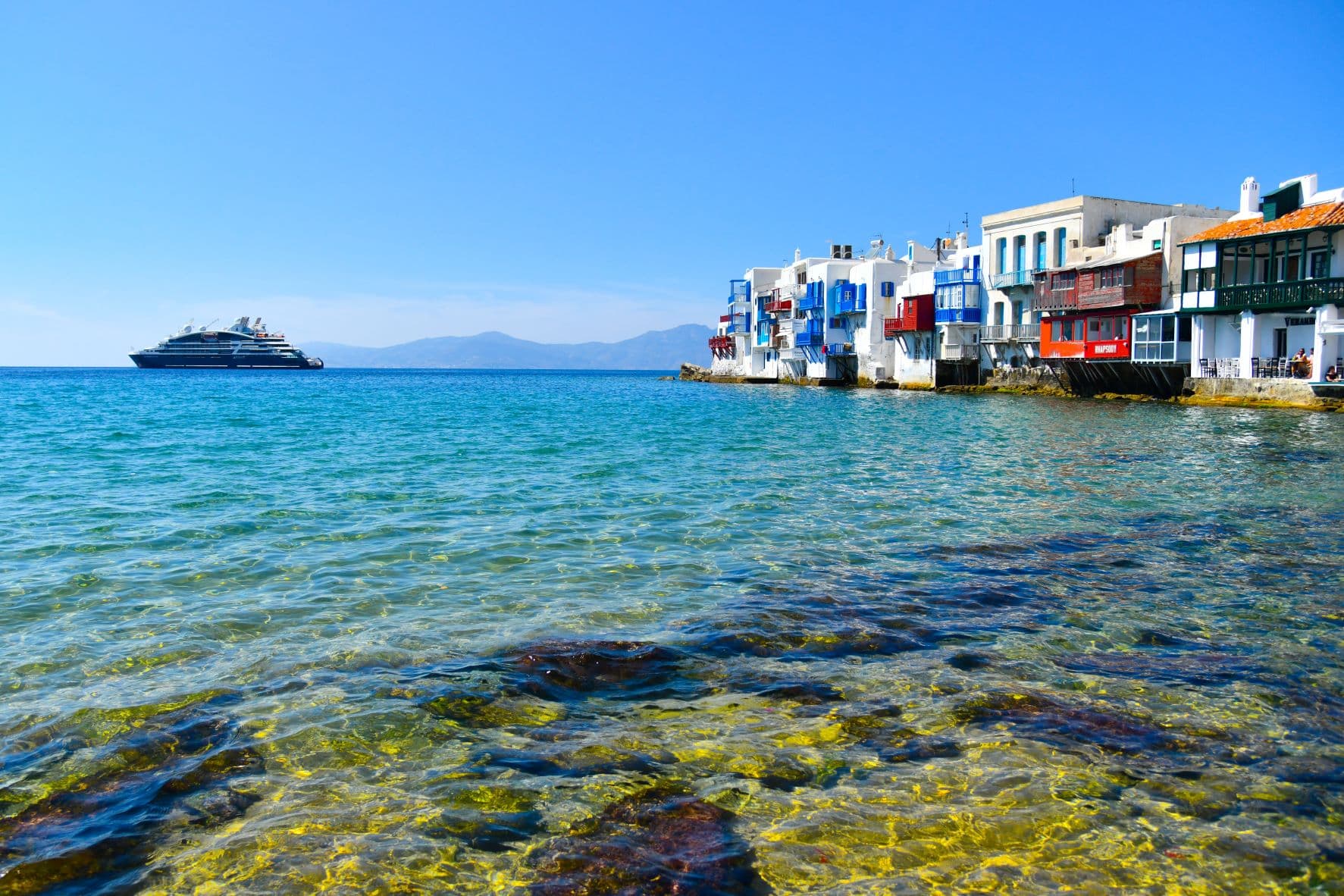 The charter season has begun!
Just in time for Spring, about 320 cruise ships have left their winter quarters and are ready for incentive travel in the Mediterranean and other worldwide destinations. For the OceanEvent team, the season marks the beginning of our charter season and is particularly welcome!
Of the 90,000 ships that sail the world, there are only 400 cruise ships. However, they are the drivers of innovation for environmentally friendly propulsion systems, waste prevention and sustainability standards on the seas. 280 of them can be booked with OceanEvent under exclusive charter. For incentive travel in the Mediterranean between 2022 and 2024, we have reserved the following attractive cruise ships and yachts for you:
Ultimate sailing experience for small groups
– 2nd to 9th Oct 2022 | from/to Athens
– Ideal for fine incentive travel and VIP events with up to 30 guests
– Elegant 3-mast cruise glider
– Built for the hidden places of the most beautiful coastal regions
– Marina platform and toys for various water sports
– Exquisite local cuisine from your dedicated chef
Cruise ship for major events up to 5,200 Pax
– 12 to 16 April 2023 | from/to Genoa
– 8 restaurants, 21 bars & lounges
– Multifunctional show lounges and conference facilities
– Gigantic open spaces for evening events and galas
– Largest cruise ship ever built with LNG propulsion and state-of-the-art environmental technologies
Top-class incentives up to 900 Pax
– 28th to 31st May 2023 | from Rome/to Barcelona
– Ideal for incentive travel, anniversaries and social events
– 9 restaurants, various bars and lounges
– All suites with sea view and terrace
– 2,500 m2 outdoor area, 3 outdoor pools, exclusive cabanas
– Large pool area with flexible glass roof for weather-independent events
– Brand new ship on the cutting edge of environmental technology
Superyacht feeling at affordable charter rates
– 14. -17. 06. 2023 | from/to Athens
– Top-class incentive travel events up to 98 Pax
– Futuristic Sky Bar with Jacuzzi on the upper deck
– Elegant restaurant with room for all guests
– Stylish terrace, bars, cafes and lounges
– Marina Platform with loads of water toys
Ultra-modern 4*Plus cruise yacht
– 6 to 12 July 2023 | from/to Nice
– THE location for incentives and events up to 180 Pax
– Hydraulic Marina Platform for Zodiac Soft Expeditions and Water Sports
– 2 restaurants for all guests, pool deck & bar
– Perfect also for meetings in the Atrium Lounge, conference equipment included
Top-class MICE events at 5* level
– 7 to 10 April 2024 | from/to Lisbon
– Our recommendation for demanding events with up to 590 Pax
– Gastronomic world tour in 8 restaurants
– Restaurants and lounges for 220 people
– State-of-the-art equipped show lounge up to 350 Pax
– Pool deck for galas and outdoor festivities
Celebrate on the "Best Ship in the World"
– 24th to 27th May 2024 | from/to Dubrovnik
– Elegant and relaxed 5-star+ location for approx. 400 Pax
– Awarded many times as "Best Ship in the World"
– Pool deck for BBQs, outdoor buffets and party fun with all guests
– Outstanding 3-star cuisine and excellent service
– Language on board: German
More than 'just' Incentive travel in the Mediterranean
Just ask us for more dates and destinations! We broker cruise ships and yachts around the world – including in Northern Europe, the Caribbean and the South Seas, as well as in exotic waters such as the Amazon or the polar regions. Our team consists of sailors and experienced event managers. We offer advice, boat charter and implementation of your MICE events with unique know-how.
Book a conversation with former Yacht Captain and CEO, Christian Muehleck, to find out what your company event, incentive, meeting or conference at sea might look like!
Share Post