The MICE Specialists with nautical know-how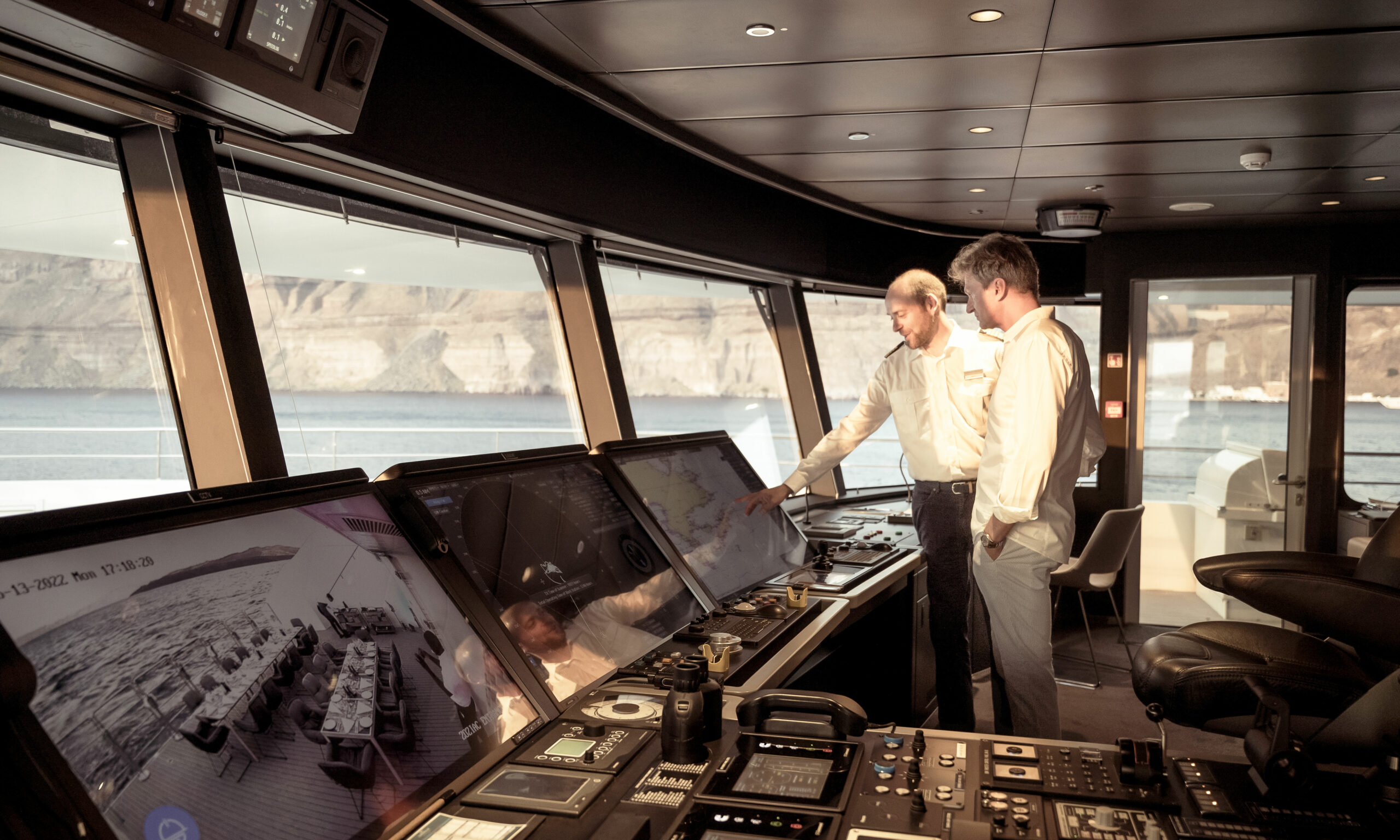 Corporate events on cruise ships – with the MICE specialists from OceanEvent
20 years ago, OceanEvent founder Christian Mühleck started a business with which he occupied a completely new niche beyond the MICE specialists of the time: the exclusive charter of entire cruise ships for corporate events. He had previously spent years as a captain on mega yachts and had understood how to give guests on board an unforgettably wonderful time. To this end, he took the yachts to particularly charming locations, had the crew stage cocktail parties and sundowners, took the guests to dream beaches or got them into exclusive marinas and trendy clubs in jet-set ports. Christian knew and knows the Mediterranean like the back of his hand and has since explored the most beautiful coastal destinations worldwide. Always on the lookout for the most extraordinary spots for a discerning clientele.
OceanEvent customers appreciate nautical expertise
He and his team test cruise ships with the same passion. Their knowledge of the ships available worldwide and suitable for events is probably unique throughout Europe. More than 380 cruise ships and yachts are now in OceanEvent's portfolio – from 16 to 3000 cabins. Christian Mühleck knows them all, is aware of their respective merits and maintains close contacts with the shipping companies.
An initial meeting is usually all it takes for him to find the perfect ship for his customers. For every type of event, every conceivable requirement, destination and group size. Discerning event planners appreciate this and instinctively feel that with this MICE specialist 'once-in-a-lifetime events' succeed.
These are to no small extent also dependent on the routing of a charter cruise. A perfect cruise plan combines the most beautiful islands, beaches, harbors and hidden spots of a destination in a balanced way. This is also a gift of Christian Mühleck and his team: With nautical expertise he develops routings for a varied and dramatically increasing supporting programmes on board and ashore. You won't find this on any 'standard cruise' and it won't happen a second time.
Work with the best
We promise our clients truly unique moments. So that your meeting, your incentive, your event at sea will be one of the best you have ever experienced. We keep this promise. By understanding why you are planning your event on a cruise ship. By exceeding your expectations. And by working with the best anywhere in the world. The best ships, the best locations, the best staff and service providers.
That's why at OceanEvent you work with a team of cruise MICE specialists. Including navigators, charter cruise designers and senior event managers who know the ships, the crew, your chosen destination.
Sustainability at OceanEvent
As Europe's leading cruise event specialist, we are aware of the climate responsibility of our actions. By selecting the ships we offer, we influence the sustainability efforts of the shipping companies. Likewise by the elaboration of the routings by our own navigators. We determine the speed at which our guests travel and thus have a direct influence on the ships' CO2 consumption. We obtain climate protection certificates for the unavoidable emissions of our business and make every OceanEvent charter climate neutral.
Ready for an OceanEvent??
Share Post