NDR Report: Dream sailing ship on fleeting visit to Hamburg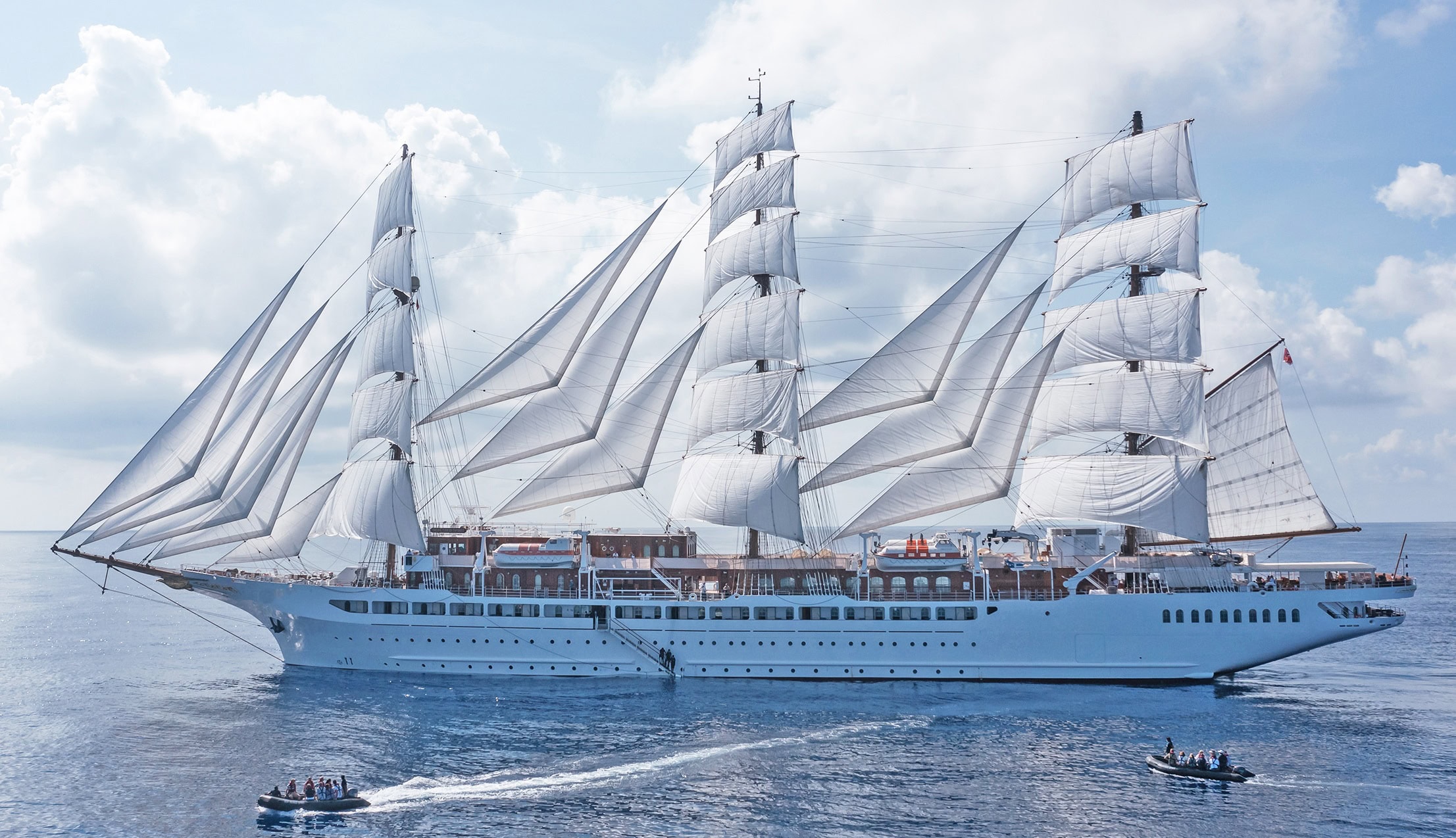 For its popular "Nordreportage", NDR went aboard the cruise liner Sea Cloud Spirit this week. The film production team accompanied the crew on a passage through the mouth of the Elbe to the port of Hamburg. Spectacular footage is captured, when the square-rigged three-master with over 4,000 square meters of sail area glides upstream, past Nordic red and white lighthouses, escorted by motorboats and leisure sailors. What a moment to enter the port of Hamburg with this majestic windjammer under the eyes of enthusiastic onlookers!

Sea Cloud Spirit – the setting for your event
We at OceanEvent know such moments. It is what we offer our customers when we charter an entire cruise ship for your corporate event or private celebration. We also have the Sea Cloud Spirit in our program. Launched only last year, she provides the perfect backdrop for romantic weddings, celebratory anniversaries, birthdays or grandiose corporate incentives. Built for up to 130 passengers, she offers a full deck of balcony cabins and suites, "fine dining" for all guests in the elegant restaurant, a cozy lounge and library. Breakfast and lunch are enjoyed by your guests in the Bistro on the Lido Deck. Depending on the occasion, we transform the teak sun deck for you so that barbeques can take place, along with parties, wedding ceremonies or proposals under the snow-white sails.



Spectacular routings – individually created for you
Depending on the season, a cruise with OceanEvent aboard the Sea Cloud Spirit takes you to Portugal, up the Atlantic coast from Spain to Honfleur in France, from Great Britain to Ireland or from Scandinavia to Hamburg or Kiel. Nice, Corsica and Rome are also an option. Wherever it pulls you: OceanEvent's nautical experts will customize a routing just for you and your guests. In the winter months we will take you through the Caribbean: Haiti, Jamaica or Cuba, Venezuela, Panama, Costa Rica – every day the dream destinations of the vast Caribbean island world are waiting to be discovered by you. On the way, your guests will enjoy the feel-good atmosphere in the cabins, wellness and SPA or the light-flooded fitness room with a view of the sea.




Exclusive charter & event management from one provider
The impressive Sea Cloud Spirit is available for exclusive full charter for maritime events and incentives with OceanEvent. Experience the many facets of a windjammer cruise, tailored to your individual wishes! Our nautical team complements event planners with unique maritime know-how. Together we develop an individual event concept for your multi-day event in one of the most beautiful coastal regions of the world. On this tall ship – or one of more than 300 cruise ships from 30 to 3000 cabins that OceanEvent still has in its portfolio for you!
The NDR report, broadcast at the end of October 2022, shows a unique look behind the scenes of this fantastic cruise ship and is available in the ARD Mediathek. A shortened version was broadcast by Hamburg-Journal. We are happy to share these with you here: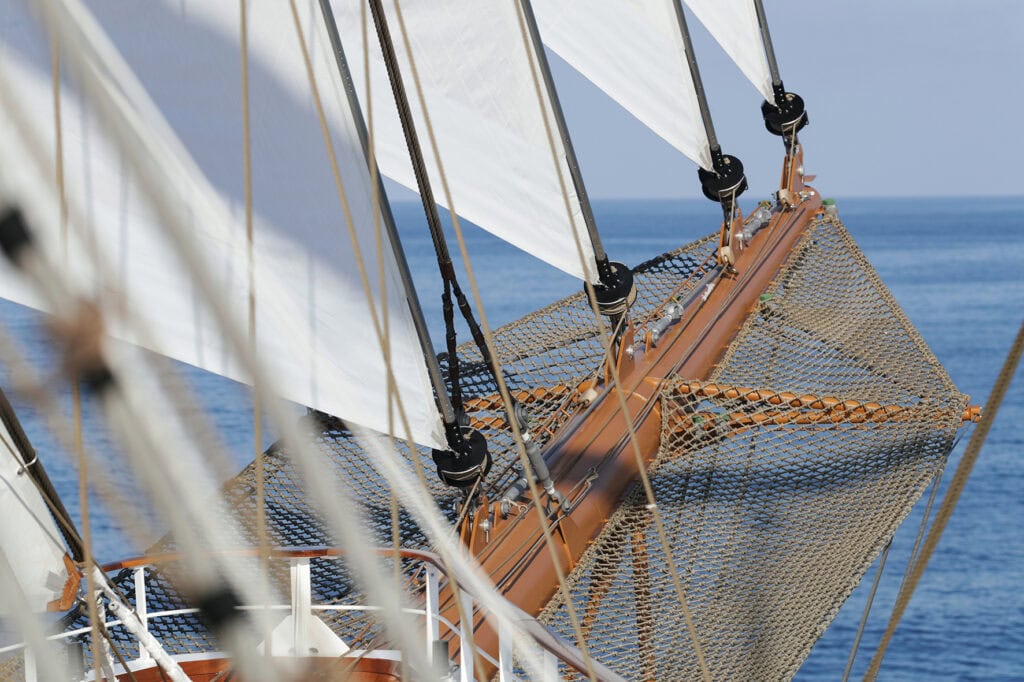 Further ships in the OceanEvent portfolio can be found here:
Share Post