New cruise ships for the MICE business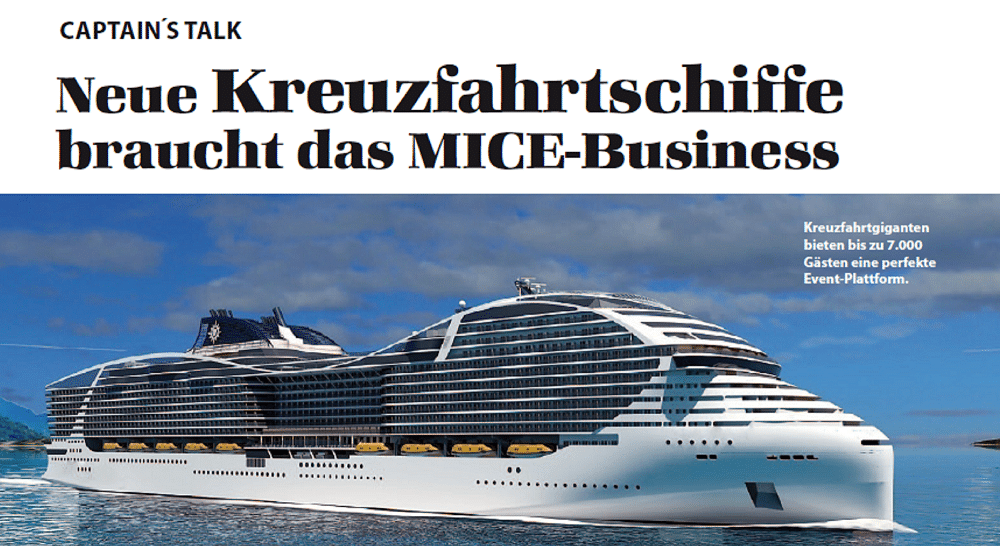 The order books of Europe's major shipyards have never been as full as they are right now. In 2017 more than 450 cruise vessels had been available for corporate and private charters. It will be another 75 cruise liners until 2026! Among them there will be a good variety of new cruise ships for the MICE business.
In his column "Captain's Talk" (Events Magazine 1/2018) Christian Mühleck, CEO of charter broker OceanEvent, is talking about the special benefit of these cruise ships for maritime conferences and incentives. Their diversity for the MICE business will be fantastic.
Please read the column of Events Magazines 1/2018: HERE
(in German)
There are more than 280 cruise ships already for charter via OceanEvent for your maritime event, incentive or conference:
Share post: