OceanEvent onboard Lady Moura for TV shooting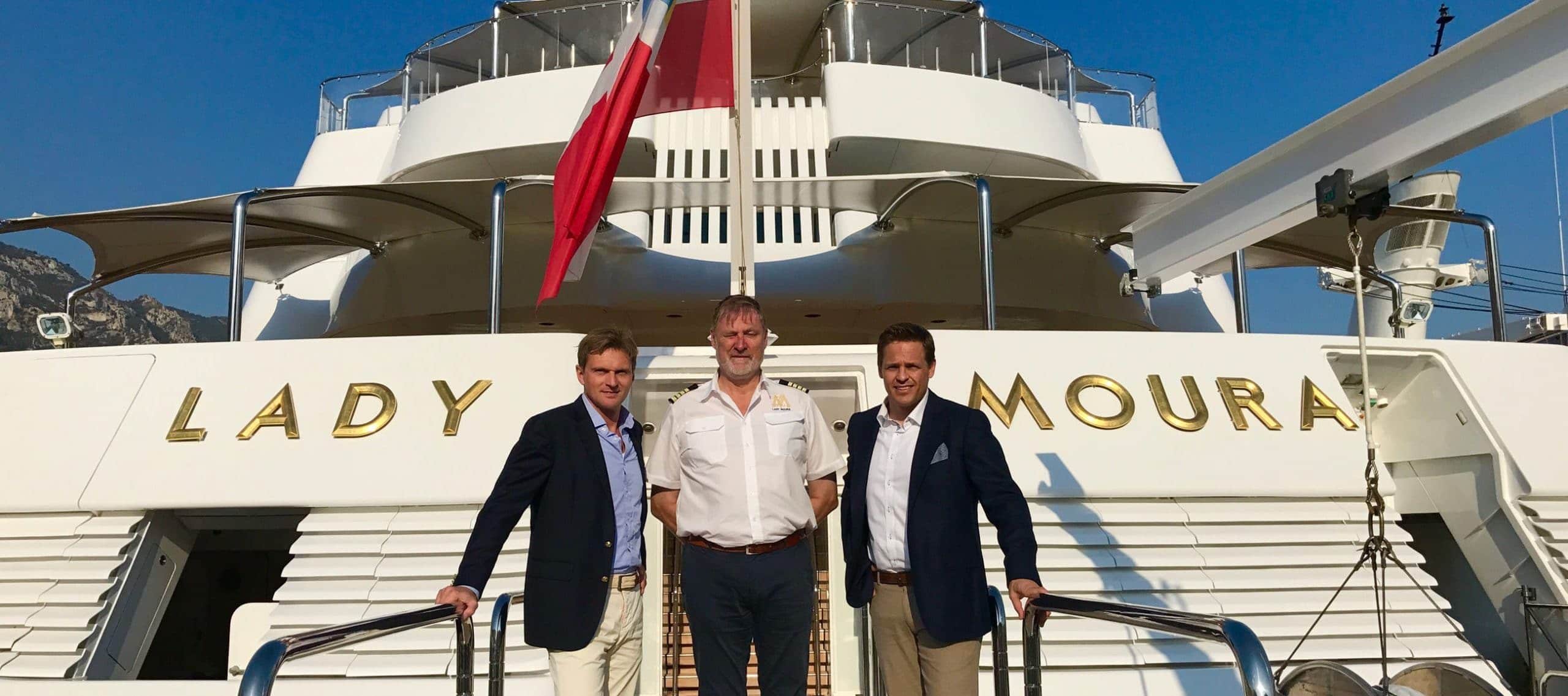 Lady Moura is among the largest luxurious yachts that have ever been built for private purpose. Being a ship that unites superlatives, she is one of the best known yachts in the world. 105 meters of length, 60 crew members and – even if launched back in 1990 – still one of the most elegant private vessels that exist.
In the glamorous port of Monaco – where Lady Moura can be admired a great part of the year – this very legend gave scene for a TV coverage.
The actors: Lady Moura Captain Michale Bosse, OceanEvent's CEO Christian Mühleck and business development manager Corsin Parolini as the leading part.
Watch the video (in Rhaeto-Romanic with German sub titles) HERE
To learn more about the cruise ships offered by OceanEvent for your corporate or private cruise event, please go HERE
Share Post