Darling, let's rent a cruise ship!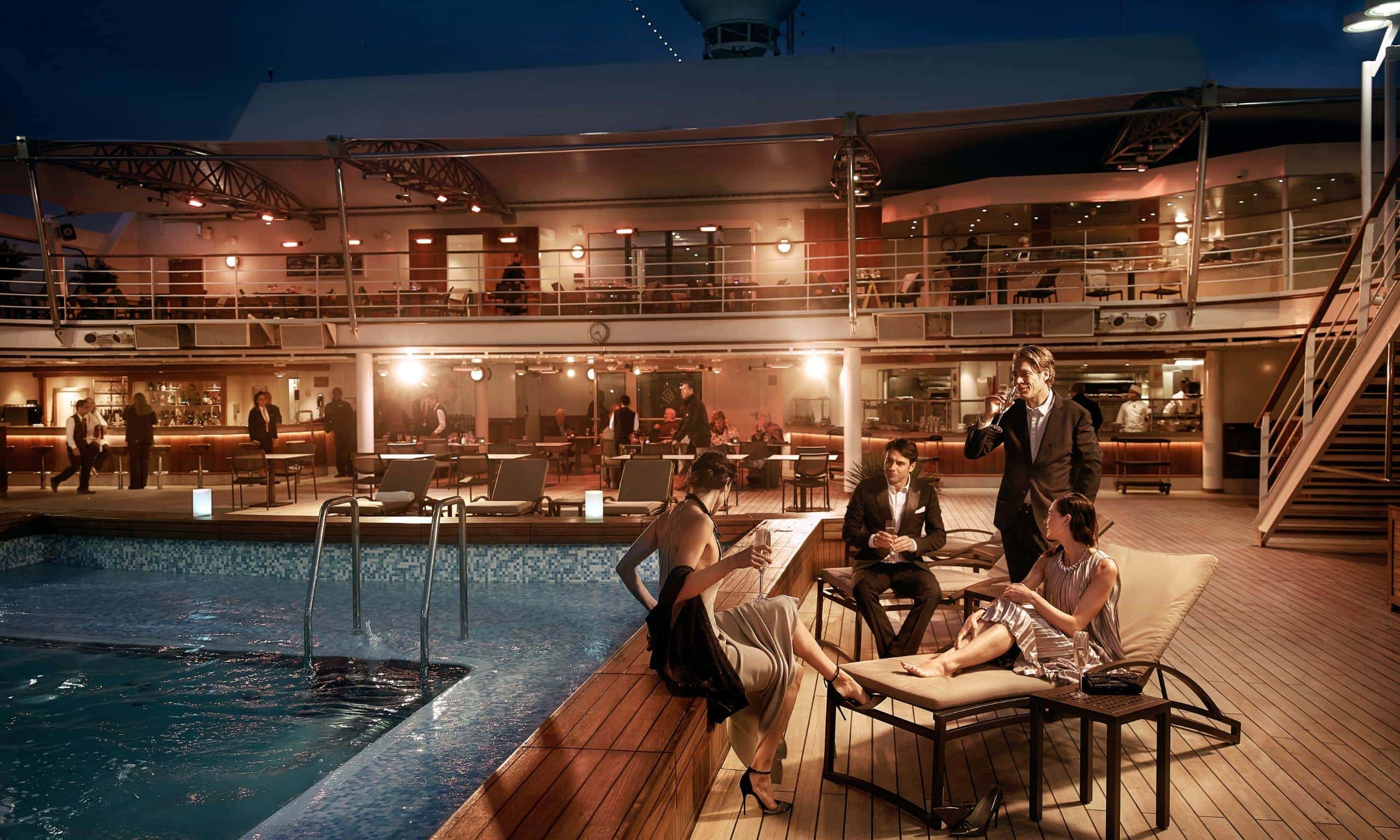 A whole ship for your exclusive private celebration
There are occasions that need to be celebrated in an extraordinary way. For such occasions OceanEvent has the best ideas: Rent a cruise ship and spend time with dear friends, family, trusted business partners or your long-time team in wonderful destinations.
Renting an entire ship sounds daunting at first. But you will see: For private celebrations, round birthdays, anniversaries or business incentives, there is hardly a more beautiful setting – and many good reasons.
A ship offers 1,000 possibilities: Hardly any location is as flexible as a cruise ship. For example, OceanEvent can build over the pool for you. Then it serves as a temporary stage for fashion shows, a special ceremony or a concert under the stars – with stars flown in especially for the occasion.
A ship offers 100% privacy: The guests of your celebration can feel safe on board your own ship. No paparazzi, no prying eyes and even at four o'clock in the morning no one will disturb your pool party!
A ship is a good budgetary choice: We will show you the costs for your maritime event clearly and transparently from the beginning. They are comparable to those of a location on land, an exclusive beach resort, a 5-star hotel in New York, Paris or Tokyo.
A ship is a spectacular location: Being invited on a cruise is a highlight and OceanEvent knows how to make your cruise an unforgettable celebration! We stage shows and gala dinners on the outside decks, take you to fantastic private beaches, arrange shore excursions and encounters that your guests will rave about for a long time – all on one and the same voyage!
Rent the right ship for your guests
OceanEvent has a good 380 of the finest cruise ships and yachts worldwide under contract. From 30 to many hundreds or even thousands of passengers, we know all the ships on the market. So we can recommend exactly the product that suits you, your guests and your very individual wishes.
We are your consultant, charter company and event planner all in one – with 20 years of experience and 200 events implemented at sea. Our experienced nautical experts coordinate the routing with you, clarify official permits and are your interface to the officers and crew on board.
The creative event planners at OceanEvent, on the other hand, design supporting programs according to your interests and take care of all logistical and organizational tasks – in the run-up to and during your charter cruise.
Is this what you wish to experience?
Renting a cruise ship – exclusively and only for your special occassion – is the perfect place to celebrate life. For as long as you want, how you want, where you want. OceanEvent will take you to any destination you wish, fly in the best DJs, bands, full orchestras and create once-in-a-lifetime moments for you and your guests.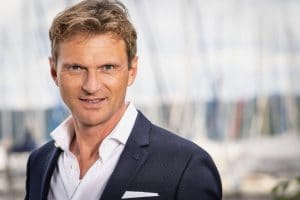 Ready to find out more? Then talk to the OceanEvent CEO Christian Mühleck and tell the former yacht captain about your upcoming celebration!
And what about sustainability?
OceanEvent carries almost all cruise ships and yachts in its portfolio that are considered to be maximally environmentally friendly or sustainable. They are now available in every segment, every ship size and certainly for your event:
Share Post