Stylish river cruise charter for corporate incentives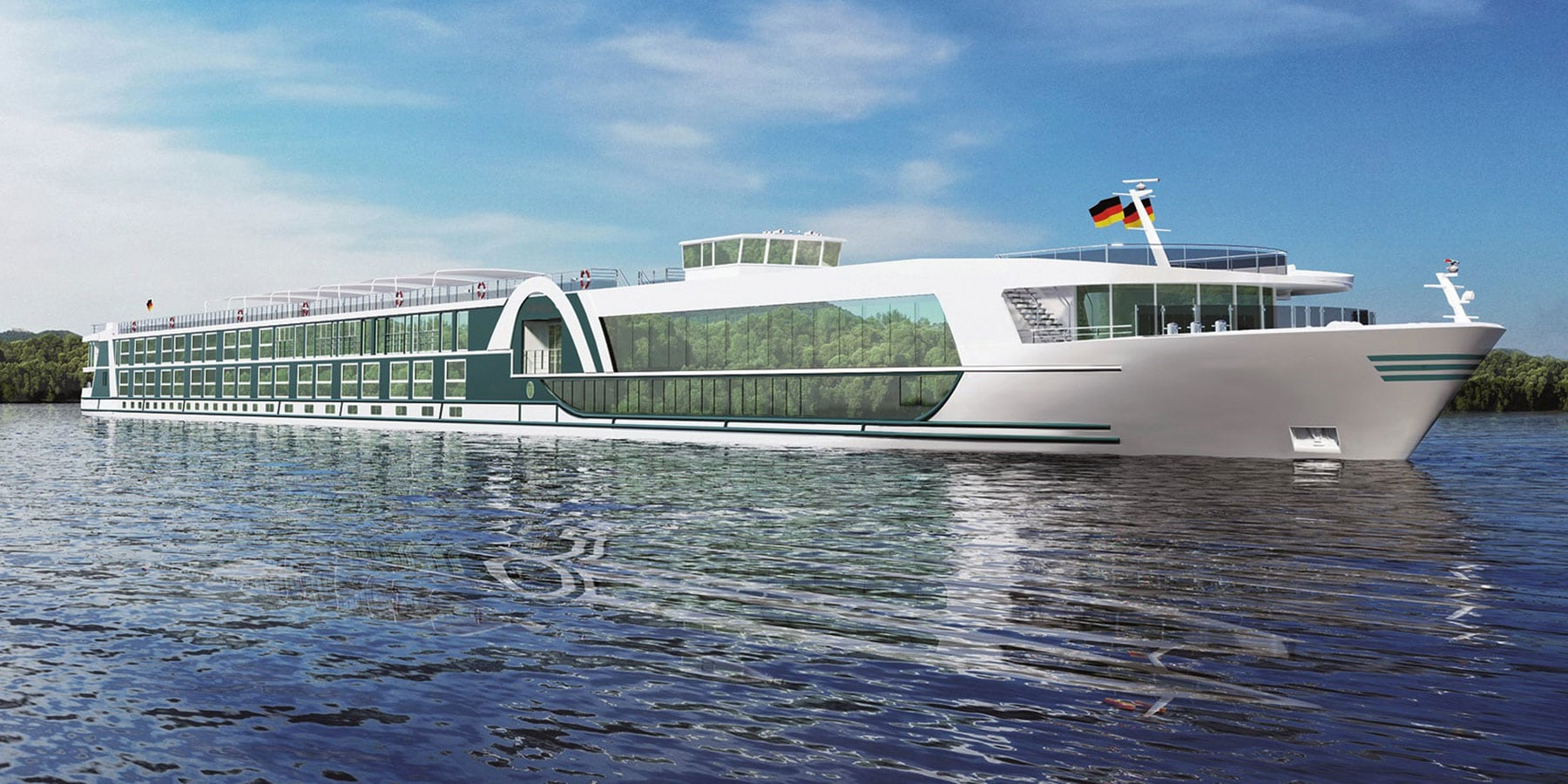 A s
tylish

river cruise charter for corporate incentives

Is there a growing trend for river cruise charter for incentive events? Are they good venues to host our best distributors, customers or partners? Definitely! And our recommendation for your next company incentive with up to 160 guests is a Rhine river cruise charter in November 2022.

For this date, we have reserved a stylish river cruise ship for you at a very attractive charter rate:
Modern

4-star

riverboat

Sleek

ship

shape

&

convincing

interior

design

70

deluxe

cabins

+

10

suites

Service

&

Cuisine

at

a

good

level

Days

AND

party

on

b

oard

Large

show

lounge

with

panoramic

view

Open-air

lounge

Viennese

Café

Multifunctional

Restaurant

Fitness

,

Massage

,

Beauty

salon

10

00

sqm

sun

deck

for

any

type

of

open-air

event
Exclusive appointment for your full river cruise charter:
3rd to 6th Nov 2022 | from/to Cologne
A stylish river cruise charter to inspire!
A river cruise ship is an exceptional incentive location that will delight your guests. Today, river boats impress us with their sleek design, spacious and modern equipped cabins with a stylish ambience in all public areas.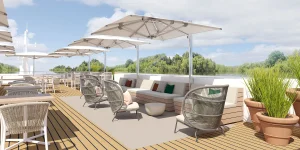 The vastness inside is continued by floor-to-ceiling panoramic windows. They reveal the view of passing landscapes and let you experience the underpass of bridges or the passage of locks up close. They connect your guests with the element of the river and contribute to the deceleration that the participants of our river cruise incentives find particularly beneficial.
Aboard your ship, which will take you northward from Cologne, you will have a fantastic trip with a distinct incentive program. Passing the legendary Loreley Rock, you will conquer the river metropolises of Cologne and Amsterdam – or southwards Rüdesheim and Cochem. A trip to the wine region of the Moselle is also conceivable.
On
Europe's
rivers 
As your charter broker, we have all vessels of the 4 and 5 star category on the rivers of Europe in our portfolio. We create your incentive cruise according to your wishes, enrich it with unusual country programs, shows and entertainment and make it an event highlight for your demanding clientele.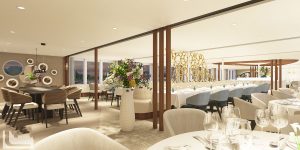 Ask us for more dates, ships and destinations! We broker river ships, cruise ships and yachts around the world – from Northern Europe, the Caribbean and the South Seas to exotic waters such as the Amazon or the polar regions. Our team of navigation experts and experienced event managers will provide you with advice, boat charter and the implementation of your MICE events with unique know-how.
Book a conversation with former Yacht Captain and CEO, Christian Muehleck, to find out what your company event, incentive, meeting or conference might look like on board an exclusively chartered vessel!
Share Post