ENVIRONMENTALLY FRIENDLY CRUISE SHIPS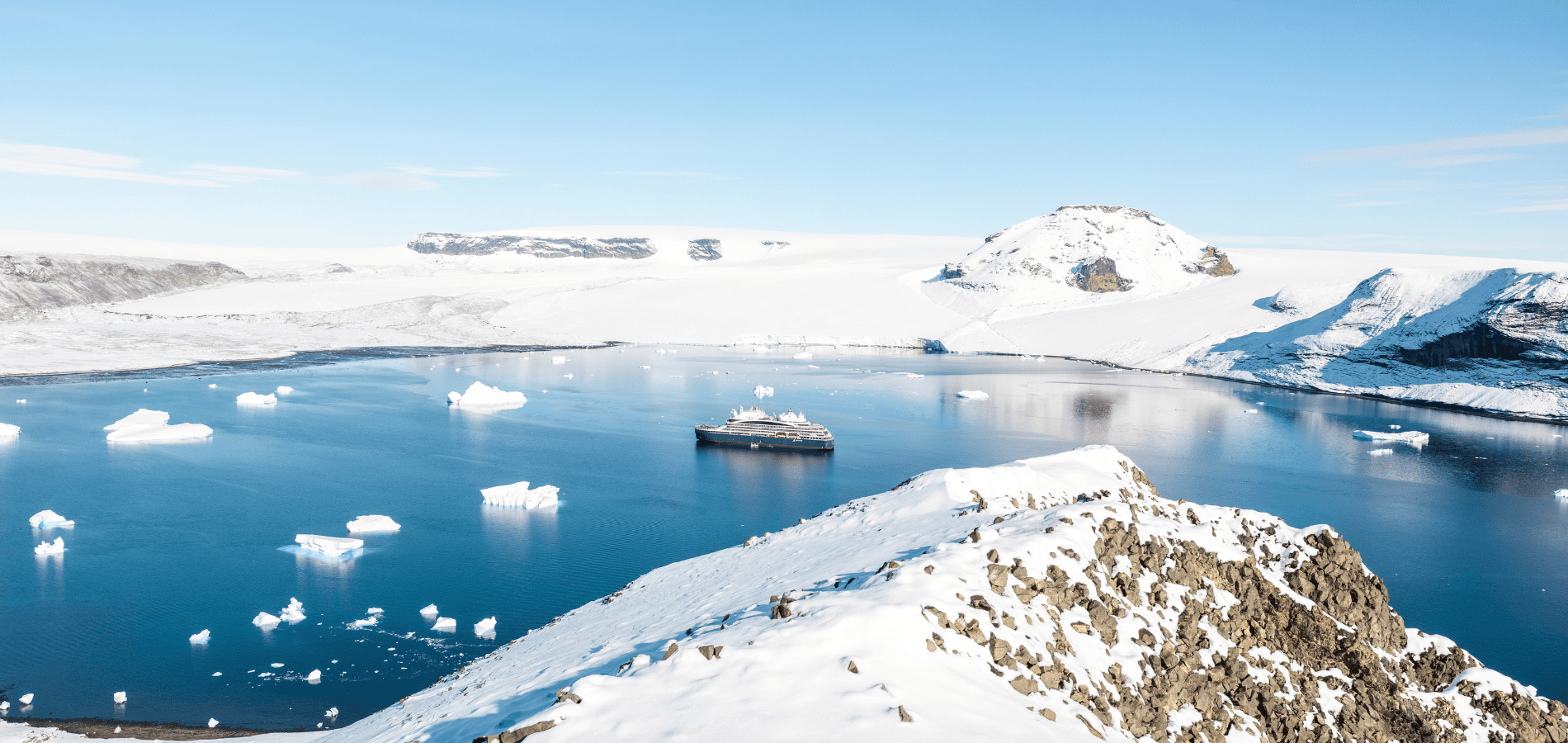 What do environmentally friendly cruise ships do differently than others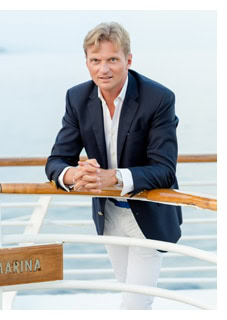 Of the 400 cruise ships worldwide, approximately 10 percent of these are considered environmentally friendly cruise ships. OceanEvent takes a look behind the scenes. What makes these ships sustainable and what about the industry's commitment to offer climate-neutral cruises by 2050 or better yet, earlier? Our CEO Christian Muehleck has been in the business for 20 years and is considered a connoisseur of the industry. Ask him and he says "Way before most land-based venues, single-use plastic was banned on board many cruise ships. That's where it started. Then wastewater management systems, waste recovery and efficient recycling became more advanced than many on land." When it comes to minimizing emissions, cruise lines are also the ones investing billions in innovative technologies. Meanwhile, little is happening in commercial shipping, which includes some 90,000 container ships, freighters and tankers.
What distinguishes environmentally friendly cruise ships?
"If we take a closer look at environmentally friendly cruise ships (by today's standards), we quickly arrive at the factors that essentially determine CO2 fuel, wastewater treatment and ship design," explains the cruise specialist. The industry is still at the beginning of what is sustainably feasible, and yet much has already happened. Liquefied natural gas (LNG) is gradually replacing environmentally harmful heavy fuel oil. 25 percent less carbon dioxide, no sulfur emissions and up to 95 percent less nitrogen oxides are the welcome results of this development. "However, LNG is just a stepping stone to the next generation of even more environmentally friendly fuels." These range from synthetic LNG to biofuels to hydrogen fuel cells. Cruising is becoming more sustainable in other ways, too.
Many new ships are using hybrid propulsion, and naval architects are developing high-tech hull designs that reduce drag. This allows the ships to glide more efficiently through the waves. Ports and cruise lines are investing in shore power so ship engines can stop in port.
The cruise industry has announced that it will stop emitting greenhouse gases by 2050. We will take a look at how this goal is to be achieved using very specific examples!
Hurtigruten
Hurtigruten Expeditions was a pioneer with its hybrid-powered expedition ships Roald Amundsen and Fridtjof Nansen, the first of which was launched in 2019. Now the shipping company is converting the rest of its expedition fleet to hybrid propulsion, which will reduce carbon emissions by about 20 percent. There are also plans to convert to biofuel, which is partly derived from fish waste.
Hurtigruten is also a pioneer in waste reduction. The company does not use any single-use plastic at all, and suppliers are also selected on the basis of sustainability. Some of the crew's uniforms are made from recycled fishing nets, and the food served on board is sustainably and locally sourced. OceanEvent likes to integrate a visit to the family-run farm that supplies all the goat cheese for the Hurtigruten fleet on charter events through Norway's Lofoten Islands.
The largest cruise companies in the world
Carnival Corporation includes AIDA Cruises, Costa Cruises, Carnival Cruise Line and, most recently, P&O Cruises. The world's largest cruise company has announced that it aims to achieve carbon-neutral ship operations and zero emission ships by 2050. This is to be achieved, among other things, by using more environmentally friendly fuels. State of play: currently, the associated shipping companies have a few LNG powered ships, with more to follow. There is still room for improvement here.
Disney Cruise Line and MSC Cruises are also on this path. However, the concept of clean fuel is only as good as the supply chain, and there are still too few ports where these ships can refuel. For example, P&O Cruises' new 5,200-passenger ship "Iona" will initially call at Norway, Spain, Portugal, and the Canary Islands. So, whether a sustainable cruise can be offered currently depends not only on the shipping companies.
Ponant
French cruise line Ponant's newest expedition ship, the 245-passenger Le Commandant Charcot, is one of the most environmentally friendly ships at sea, exploring remote destinations including Antarctica using LNG and battery power. Ponant offsets 150 percent of its carbon emissions and is the first cruise line to receive the Green Marine Certificate, awarded to companies that commit to measuring and reducing their environmental impact.
The shipping company also takes sustainable tourism seriously and plans all of its routes in collaboration with local communities to avoid overloading small, remote populations. Food is sourced locally wherever possible, without depleting the resources needed for local people.
A-ROSA
A-ROSA is one of the most ambitious river cruise companies when it comes to sustainable shipping. All ships in the fleet are equipped with shore power connections so that the engines are at a standstill in moorings.
Recently, the company commissioned the A-ROSA Sena, a Rhine river ship for 280 guests that runs on hybrid propulsion. With its battery-powered engine, it glides silently through nature and can connect to shore power and recharge overnight. The streamlined hull reduces drag for even more impressive fuel efficiency and high CO2 savings.
Silversea
Luxury cruise line Silversea, known for its elegant ships and all-inclusive service, has announced "Project Evolution," a series of ships to be launched in 2023 that will use ambitious hydrogen fuel cell technology. This will enable them to supply 100 percent of their energy while in port – a first in the cruise industry.
The ships will use three energy sources: Dual-fuel engines with LNG as the main fuel, batteries and fuel cells. The waste recycling systems are expected to be highly efficient and further reduce the volume of waste on board. The shipping company will also work with Meyer Werft in Germany to make the actual process of ship building climate neutral.
Environmentally friendly cruise ships for your event
We should talk if you are planning an unforgettable corporate event or a private charter cruise on a cruise ship – and are looking for an environmentally friendly cruise ship! OceanEvent knows the sustainability commitment of almost all shipping companies. We implement your event on board in your sense – and make every charter cruise CO2-neutral. You can find out how this works HERE. With pleasure we prepare a unique and, in every sense, sustainable event for you!
Share Post