France's enchanting southeast
River cruise ship charter in Provence
When thinking of the region between Camargue, Marseille and Lyon, blue glowing lavender fields, pink flamingos and narrow, stone-lined alleys come to mind. However, its full splendor and diversity is revealed when you charter a river cruise ship in Provence: from Arles up the Rhône to Lyon, quaint villages, chic old towns, Avignon with its imposing papal palace, the vineyards of the Rhône Valley, impressive gorges and the famous Châteauneuf-du-Pape pass by.
The picturesque landscape has inspired artists, painters, musicians for centuries and so a cruise event in Provence promises a multi-faceted experience. Especially if you entrust OceanEvent with the ship charter and entertainment for your trip. Whether a company celebration, incentive, private event or conference – varied supporting programs are not difficult to arrange here: from trips in the classic of French car history (the duck, french: 2CV) to culinary pleasures at a Provençal cooking course and a visit to the stately wineries to a steam locomotive ride through the stone arches of the Ardèche.
What awaits you…
OceanEvent offers modern river cruise ships of the 4- and 5-star category for cruising on the Rhône. They are elegant, charming and extremely versatile. In the cabins, as in all areas of the ship, a warm interior and design provide a pleasant feel-good atmosphere. Cuisine and service are convincing at a high level.
The Panorama Lounge with its floor-to-ceiling windows and flexible seating is an excellent place for meetings. But also celebrate! Honors, receptions, entertainment and much more can take place here. Or on the magnificent sun deck with 1000 square meters of space, Lido bar, infinity pool and shuffle field. This makes the upper deck a popular meeting place throughout the cruise. Lively conversations, fun and good ideas are created here almost en passant, and OceanEvent can organize almost any type of open-air event for you here.
We also make the restaurant multifunctional for you. Elegant for breakfast, lunch and dinner, it can serve in between as a meeting room, break-out room and the like for conferences. Your Senior Charter Manager from OceanEvent will take care of all the necessary logistics and coordinate with the ship's crew.
River cruise ships are perfect event locations
The many advantages of the 'river cruise ship' event location:
They range from cost-effective to 5-star-plus
They can also be booked at short notice with lead times well under a year!
With OceanEvent's experience and nautical expertise, any type of MICE event can be implemented on board
You will be amazed at how professionally shipping companies and their crew work with us
Not only Provence – the whole of Europe offers beautiful river destinations!
For example Rhine und Danube
River cruise ships are year-round event locations
Ask us for your desired dates, ships and destinations! We arrange riverboats, cruise ships and yachts worldwide – also in Northern Europe, the Caribbean, the South Seas or exotic waters like the Mekong, Zambezi River, Amazon or the polar regions. Our team consists of nautical experts and experienced event managers. Charter consulting, ship charter, individual routing and the realization of your MICE events you will get at OceanEvent with unique know-how.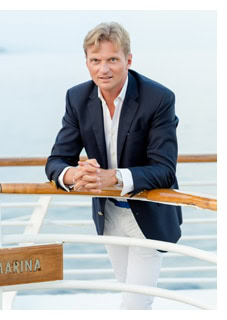 Talk to us at +49-8151-7464-0 or book a personal appointment with OceanEvent CEO Christian Mühleck who can give you maritime inspiration for your next event!
Climate neutral events at sea
We offer almost all cruise ships in our portfolio that are considered to be maximally environmentally friendly or sustainable. They are now available in every segment and ship size. From the selection of the ship, the elaboration of your individual routing to the social programs and beyond, OceanEvent acts in an environmentally conscious manner. We make unavoidable emissions from your conference at sea climate-neutral for you. We have the CO2 emissions of your cruise determined by FOKUS ZUKUNFT and offset them by purchasing climate protection certificates. OceanEvent chooses environmental projects that always have the goal of fighting hunger, thirst and poverty of the local population as well as promoting education and health.
Ask us how your corporate event, meeting or conference on board of an exclusively chartered ship can be organized in a sustainable way!
Share Post