Cool events on Germany's longest river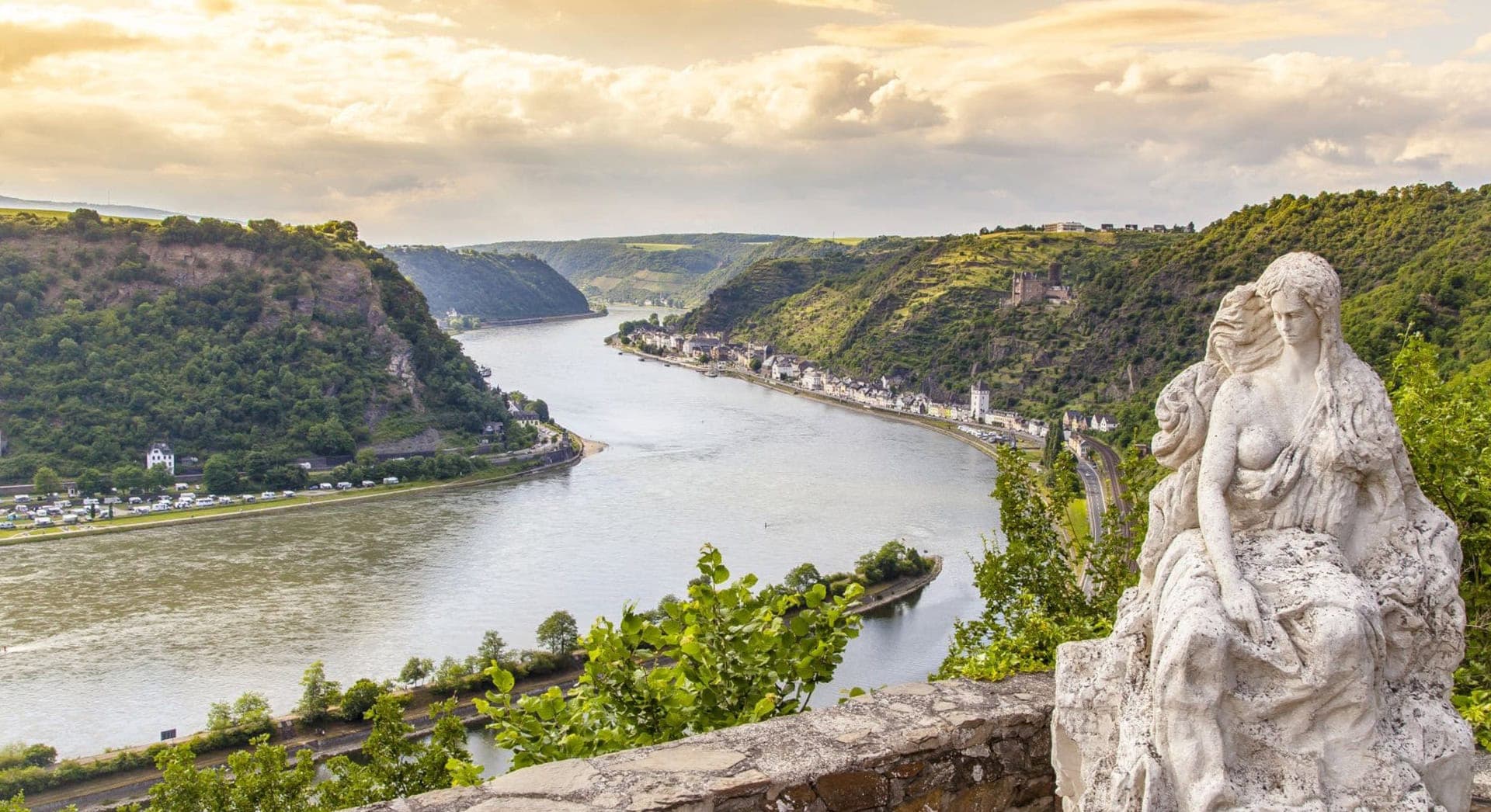 Riverboat charter on the Rhine
Over a length of 865 kilometers, the Rhine flows through German lands. It measures 1,233 kilometers if you count its course in the neighboring countries of Switzerland and the Netherlands. A Riverboat charter on the Rhine thus offers cultural, scenic and culinary diversity. Cruised by extremely stylish ships, the river finally becomes a sought-after destination for corporate events and private celebrations! With elegant cabins, spacious sun decks, panoramic lounges and fine cuisine, the riverboats sailing on the Rhine are event locations and fascinating hotels in one. Their multifunctional rooms also make them excellent meeting and congress centers.
Experience diversity
OceanEvent organizes spectacular anniversaries, corporate events, incentives and conferences on the Rhine – with supporting programs that let your guests experience the richness of the very different regions and inspire them in the long term.
Take Amsterdam, where the journey can begin or end on your exclusively chartered ship. The vibrant city with its picturesque canals and world-class museums is best conquered on a culinary tour. With cheese tasting and local beers, of course!
Chartering a Riverboat and choosing Cologne as your base offers options to travel up or down the Rhine. Or branch off into the Moselle, where we combine magnificent wineries, medieval towns, castles and palaces to create a diverse program. A little to the south, the Neckar branches off. Here a 'side trip' to Heidelberg with its romantic old town, historic university and impressive castle ruins is worthwhile.
Located close to the French-German border, Strasbourg offers a unique blend of both cultures. From the famous 'Petite France' quarter to the charming canals and half-timbered houses to the European Parliament with guided tours tailored to your group, OceanEvent's event managers can think of a lot of tours and highlights worth experiencing.
Basel is where many of our Rhine cruise events begin and/or end. Swiss charm, a rich history and culinary delights, modern alongside centuries-old architecture and one of the oldest public art collections in the world also leave plenty of room here for creative entertainment before or after your eventful cruise.
Of course, this also applies to all the many places, locations and natural spectacles along the route. We promise you unforgettable gourmet experiences in historic buildings, picturesque riverside restaurants, exquisite wineries, sailing regattas and kayak tours… social programs with a surprise effect!
What awaits you and your guests on board
Modern Riverboats of the 4- and 5-star category
Feel-good design and stylish interior
Elegant cabins & suites
Service & Cuisine on a high level
Fully glazed show lounge for parties or conferences
Multifunctional restaurant & café
Spa & Wellness
Sun deck for any kind of open-air event
Versatile use for any kind of event – see example 
On the move with OceanEvent
As your charter broker OceanEvent has all ships of the 4 and 5 star category on the rivers of Europe in its program. The year-round event locations can also be booked at short notice – with lead times of well under a year! Rhine, Danube, Rhône, Seine, Douro,… Wherever you want to go, we will find the right Riverboat for you and create a cruise with truly unusual land programs, top culinary delights, show and entertainment. With us, your event will be the highlight of the year for your discerning guests!
Are you drawn to seeing the world? OceanEvent arranges riverboats, cruise ships and yachts worldwide – from Northern Europe, the Caribbean or South Seas to exotic waters such as the Amazon or the polar regions. Our team of nautical experts and experienced event managers will take care of consulting, ship charter and the realization of your event.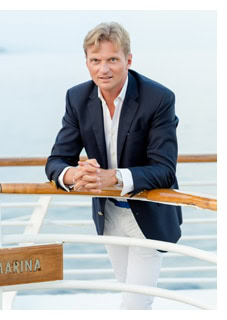 Call us at +49-8151-7464-0 and talk to OceanEvent CEO Christian Mühleck about your next event!
Charter a Riverboat on the Rhine and protect the environment
The cruise ships in OceanEvent's portfolio are considered to be maximally environmentally friendly or sustainable. When selecting your Riverboat, working out your routing and also with the social programs, we act in an environmentally conscious manner. We automatically make unavoidable emissions of your charter cruise climate-neutral. FOKUS ZUKUNFT is the partner who determines the CO2 emissions of your cruise and offsets them with climate protection certificates. OceanEvent has chosen environmental projects that always have the goal of fighting hunger, thirst and poverty of the local population as well as promoting education and health.
Ask us how your corporate event, meeting or conference on board of an exclusively chartered ship can be organized in a sustainable way!
Share Post