Environmentally friendly cruise ship for 720 passengers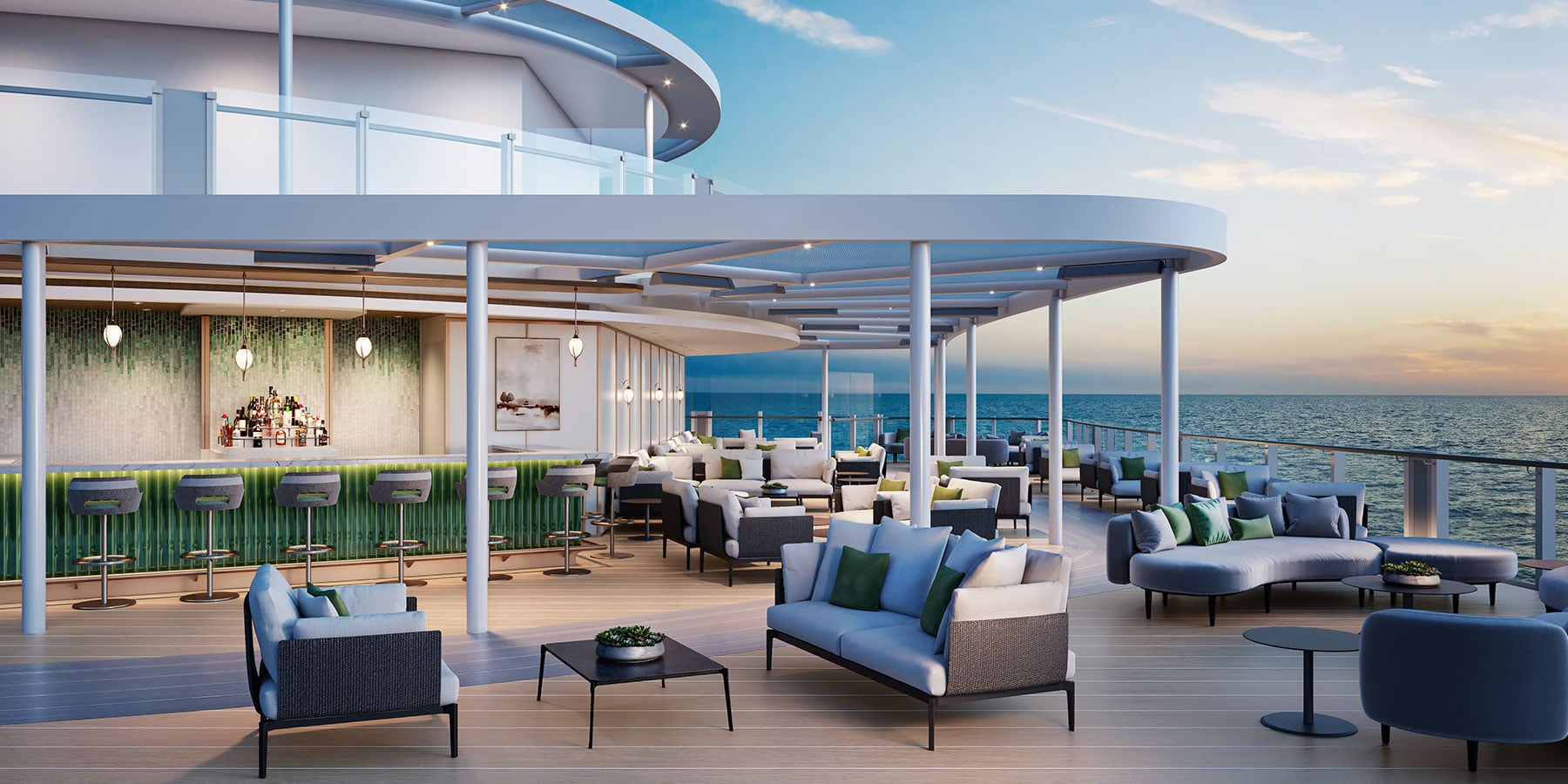 OceanEvent sees its ecological responsibility as a charter broker, among other things, in offering cruise ships and yachts for full charter, which enable our customers to have sustainable maritime events. An environmentally friendly cruise ship for 720 passengers – that sounded utopian just a few years ago. But the industry is driving the issue like no other branch of tourism.
This is also shown by this magnificent ship that will be launched in 2023. The credo of the shipping company: State-of-the-art propulsion technologies and environmentally friendly technologies and processes on board should revolutionize sea travel in the 21st century.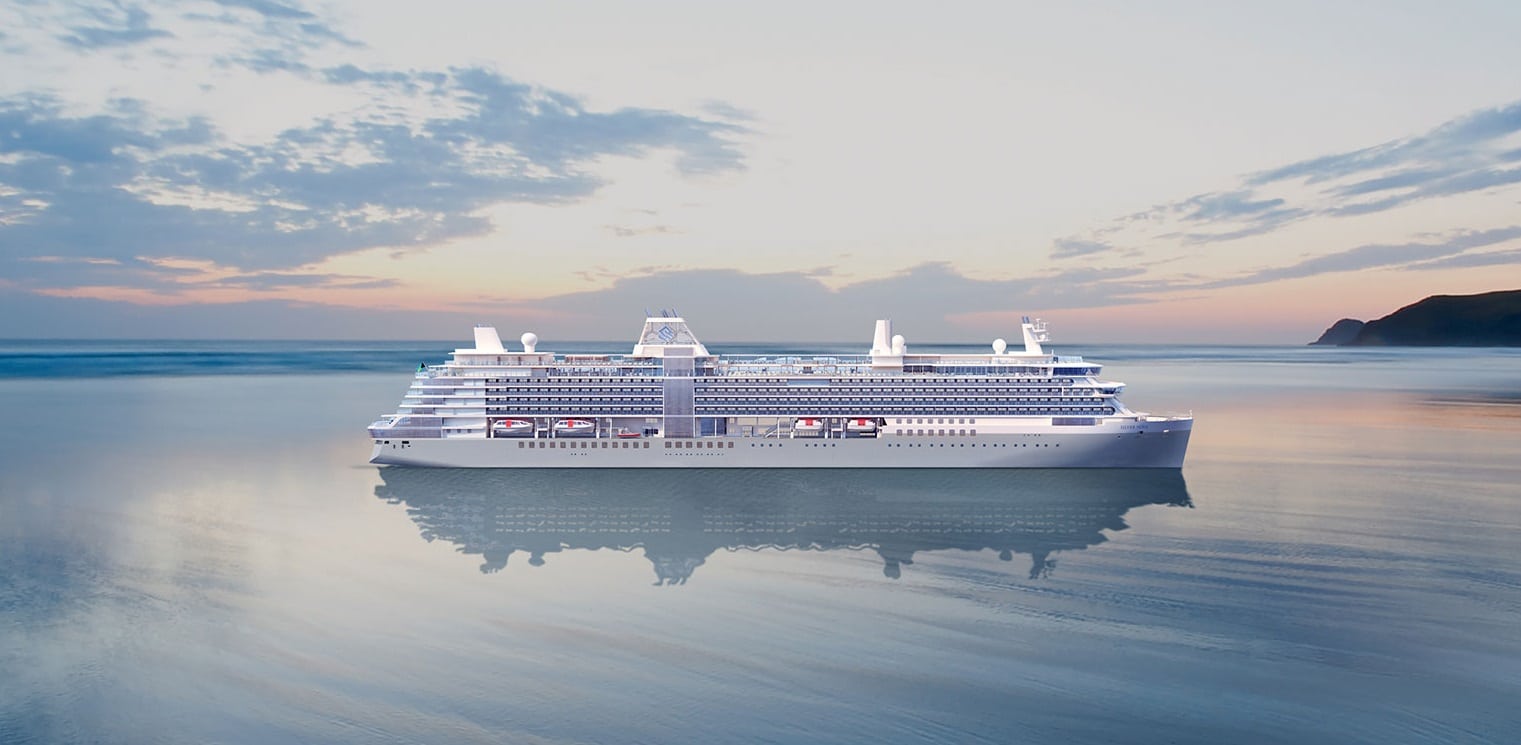 It will be the first hybrid cruise ship on the market. It thus cruises emission-free through sensitive coastal areas and avoids emissions even when it is docked in a port. The aim is to minimize the ecological footprint and not to burden the destinations it heads to. A ship that will sail to the end of the world with respect for people, the environment and nature – a good promise.
Sustainable maritime events at the highest level
This newcomer to the cruise market owes its innovative asymmetrical design to its high level of environmental compatibility. It is currently considered the most spacious passenger ship ever built and will boast one of the highest crew-to-guest ratios. This makes it predestined for five-star company events. It already contributes to its success with its elegant interior, which is characterized by the finest materials. The stylish suites (all with butler service) radiate a feel-good atmosphere. The service in the eight restaurants and countless bars & cafés on board should be perfect.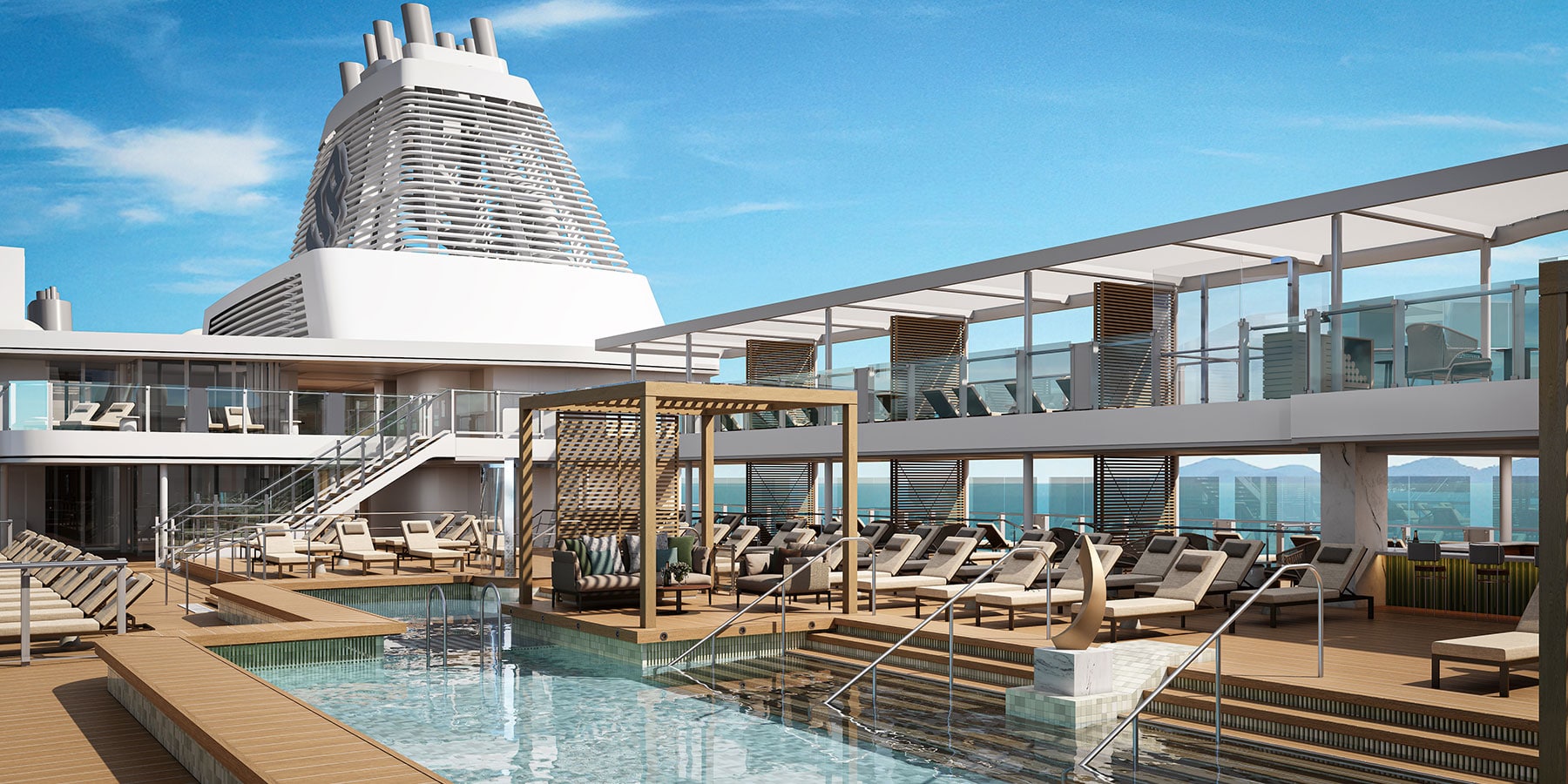 OceanEvent knows how to use the spaciousness of this special ship. We stage your gala evening in the opulent pool area, enable chilled BBQs on deck and, of course, ensure an unforgettable journey for your employees, partners and customers with extraordinary routings and supporting programs.
Chartering an environmentally friendly 720-passenger cruise ship will bring a whole new level of inspiration to your event planning. We look forward to working out an extraordinary, sustainable company event for you in every form!

>Request an environmentally friendly cruise ship
Learn more about sustainable cruises in the OceanEvent logbook entries:
> Environmentally friendly cruise ship for 240 passengers
> Cruising and Climate Protection
> The most environmentally friendly cruise ship in the world
Share Post