Environmentally friendly cruise ship for 240 passengers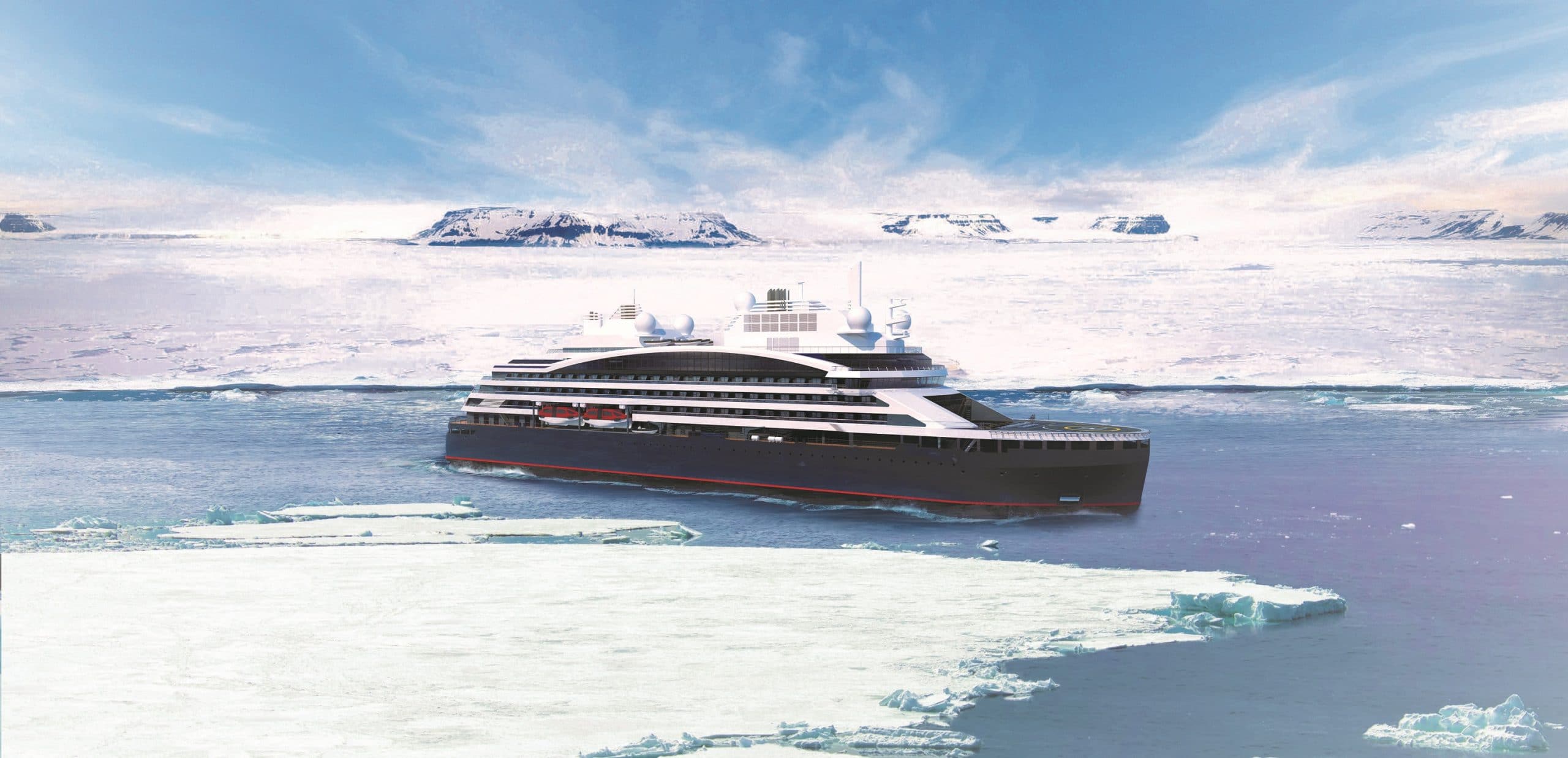 An environmentally friendly cruise ship – does it exist? The question can be answered by presenting the sustainability efforts of various shipping companies. This article is about a French shipping company that was awarded first place for climate protection by the nature conservation association NABU in 2020. Their 'Manifesto for Responsible and Sustainable Travel' not only reads well – it explains in detail what the operators of 13 small and medium-sized cruise ships (from sailing ships to expedition and explorer cruise ships) are doing about it.
An environmentally friendly cruise ship with added comfort
Their newest addition is a 4-star environmentally friendly cruise ship for up to 240 passengers (otherwise known as an explorer), and is considered the most ecological in the world. OceanEvent stages maritime events and incentives on board in the polar regions. A responsible cruise is also important to us! That's why we're increasingly relying on ships like this state-of-the-art Explorer. Equipped with hybrid electric drives and the latest environmetally friendly technologies, it can cruise through the sensitive ecosystems of the eternal ice with almost no pollution.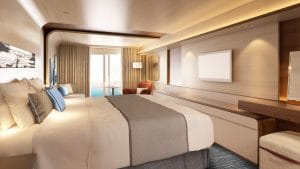 The 240 passengers onboard do not go without comfort. The 120 cabins & suites as well as all public areas convey an elegant feel-good ambience. Even the outdoor areas which are sometimes exposed to icy winds include fire bowls, a heated lagoon and heated benches to ensure their cosy comfort. They are of course operated by energy recovery.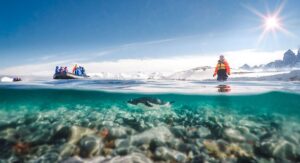 Sustainability is also the top priority on land. Here, in the impressive realms of icy expanses, guests go on expeditions in zodiacs, kayaks, dog sleds or simple snow shoes. Whale and penguin sightings from the ship are a natural spectacle almost every day of your charter cruise.
Travels through the pack ice are often accompanied by geoscientists, glaciologists and climate researchers, who take the opportunity to collect and study ice and rock samples. The passengers learn from them first-hand how the climate is developing and how icebergs form and recede. You will learn to understand – and respect – the oceans and the white continent.
It is therefore possible to travel by ship to the most remote corners of the world in a responsible way. This energy efficient explorer cruise ship is available for full charter, exclusively with OceanEvent. Ask us without obligation – we look forward to planning an extraordinary, sustainable event or incentive for you in every imaginable way!
Share Post