Which ship for which event?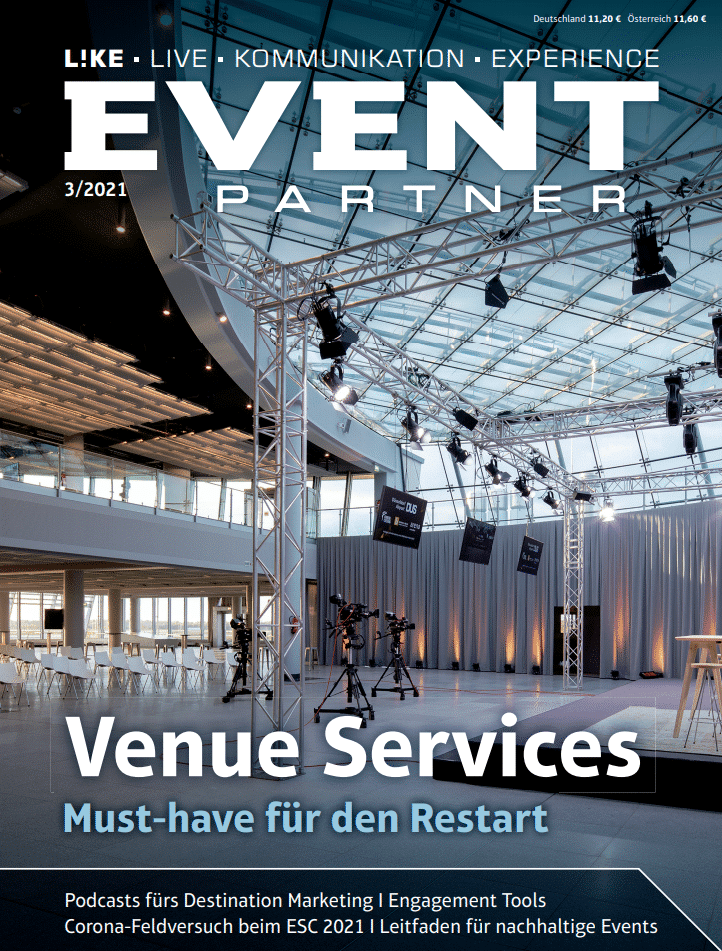 Captain's Talk
EVENT PARTNER 3-2021
More than 350 ships are currently available for cruises on the world's oceans. About 250 of them are suitable for private and corporate events. That's a lot when you start a cruise project as a MICE planner! So which ship is suitable for which event?
From yachts to ocean liners, from river cruises to large sailing ships. From 16 to 3,000 cabins. For those wanting to plan a cruise, there are unlimited possibilities. But how do you find the right solution for your participants, the event, the requirements? Charter specialist Christian Muehleck is often asked this question, and therefore describes the different types of ships and their suitability for events.
Explorer ships up to 250 passengers available for exclusive charter
Let's start small, which means ships up to 250 passengers in the world of cruise ships. These so-called "explorer ships" are incentive products and conference locations alike. Cool designs, underwater lounges, water sports from the on-board marina and high-speed zodiacs for landings in remote regions provide the fun factor. At the same time, their show lounges allow high-tech conferencing directly on board. Particularly pleasing and a requirement that is becoming increasingly important to companies in particular: these ships are using environmentally friendly propulsion with state-of-the-art technology.
Cruise yachts up to 150 cabins available for exclusive charter
For a similar group size, yacht cruising is significantly more exclusive. They look like mega yachts, but these ships have around 150 cabins. Only recently, a luxury hotel label released such a floating resort to water. Two other shipping lines serve this five-star plus segment, in which superlatives are thought: Spacious suites with private terraces and pools, service, cuisine, equipment and design are setting standards in the cruise market. More and more customers wish for this high standard – for private celebrations or company events of their senior management.
Five-star cruise ships up to 600 passengers for exclusive charter
Let's stay exclusive and increase the number of guests to about 600: Here are cruise ships of the five-star category currently most in demand. Cheaper than the luxury yachts just described, they still require good budgets at this high level. For this they offer included, top-equipped conference facilities, best service, and extremely versatile pool decks – for Example of gala and BBQ evenings under the stars. Ships of this segment and of this size are often chartered for management meetings, combined with high-profile framework programmes in the Mediterranean, Baltic Sea, or overseas regions such as the Indian or Pacific Ocean.
River cruise ships up to 200 passengers available for charter
Finally, I would like to introduce you to two "exotics": river cruise ships and large sailing ships. Both of which have previously been viewed as run down and old. These shine today in a glamorous light! River cruises have become cool, are chic, also appeal to young audiences! With multifunctional panoramic lounges, fully glazed restaurants, wide ceilings, and infinity pools they offer events, incentives, and meetings with 100 up to 200 participants a flexible and elegant setting. All this at very fair charter rates and without the latent anxiety of seasickness. They also save event planners the extra travel expense because the Rhône, Seine, Rhine, and Danube are the rivers on which most of the ships cruise. This means short trips to exciting destinations within Europe: from Basel to Amsterdam, from Passau to Budapest, from Paris to the sea.
Sailing ships for up to 180 cabins for exclusive charter
Cruise events are among the most emotional trips that companies can invite employees, partners, or customers to. Participants and organizers alike confirm this to us again and again. Sailing cruises spark the greatest emotions. To cut the lines on a majestic four- or five-masted ship and sail into the sunset gives you goose bumps. Therefore, it is not surprising that tall ships are among the most popular incentive products in the cruise market. They are available from modern to nostalgic, from 16 to around 180 cabins.
I hope this little "cruise report" makes you want to go to sea. The next issue of Captain's Talk will continue with the medium-sized to large ships, the so-called "resort" ships. Ask us which ship would be ideal to charter for your corporate event at info@oceanevent.com
Sign up for the EVENT PARTNER Magazine >HERE