Eco-friendly cruise ship for 6000 passengers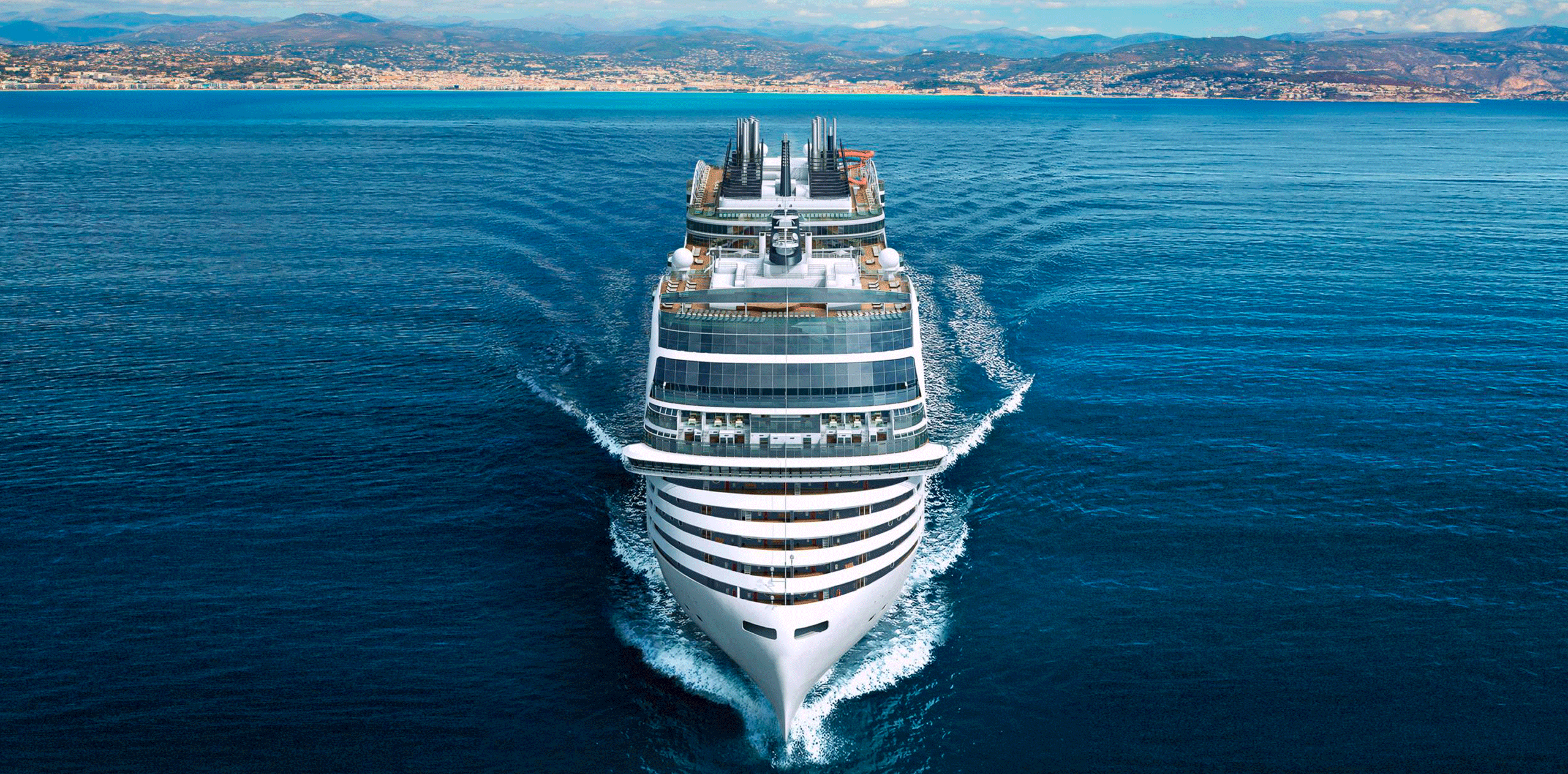 A large German shipping company will launch two new environmentally friendly cruise ships, each for more than 6,000 passengers, in 2022. That sounds gigantic and some immediately ask the question of the ecological balance. Fortunately, the shipping company has been documenting its economic, ecological, and social activities in annual sustainability reports since 2019. Much has been done since then to meet the industry target of a 40 percent reduction in harmful emissions by 2030 compared to the 2008 baseline. Completely emission-free ship operation is planned by 2050. The two newcomers are on the right track here.
Everywhere on board: superlatives
But first, let's introduce the ships themselves: each of the two cruise giants will be offering more than 300m in length, 6,300 or almost 6,800 passengers, around 20 decks, more than a dozen restaurants and countless bars and cafés, the OceanEvent from the end of this year leads in the program.
Both are characterized by the special entertainment on board: There are indoor promenades with bars and shops, the longest (11 decks high) slide in the world at sea, spectacular theaters, a casino, aqua parks, even a bumper car. In all the hustle and bustle there are also wellness temples with Zen and thermal areas, sauna landscapes, Balinese spas and beauty treatments. Event participants on board these ships will not get bored per se.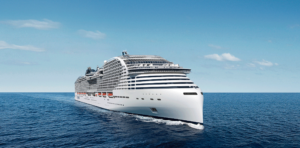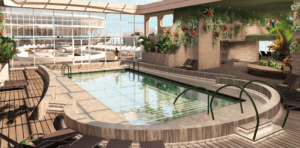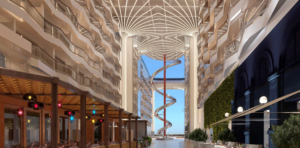 The ship and crew also delight their passengers with culinary delights – with flavors from all over the world, buffet stations and gourmet temples. With its own brewery, gin tastings and bars or cafés for every imaginable taste.
The stylish cabins and suites are divided into 19 categories. Almost all of them have a balcony, are spacious and have a particularly feel-good atmosphere.
Eco-friendly cruise ship for 6000 passengers
At OceanEvent, we see these future-focused ships as ideal for major events. In addition to the gastronomic options mentioned, there are multifunctional show lounges and conference facilities with the very best conference technology – the use of which is usually included on cruise ships! On the gigantic open spaces and pool areas, we stage evening events and galas that your guests will still be talking about for years to come.

Exclusive charter with Oceanevent
These truly fantastic products for full charter for maritime events, incentives and conferences are now available from us.
First date offered exclusively by OceanEvent for your full charter: April 12th to 16th, 2023 | from/to Genoa
Sustainability is taken seriously
WIf you are already dreaming and are looking for an environmentally friendly cruise ship for 6000 passengers for your next major event, these 'hard facts' about sustainability will probably convince you completely:
Because the shipping company's publicly announced and proven sustainability promise provides for improving the environmental balance of the fleet, promoting diversity and integration, and achieving positive effects and influences on the destinations served. Products and services are procured responsibly and used in a way that conserves resources. Working with local authorities, communities, and partners, such as the Cruise Lines International Association (CLIA), supports sustainable tourism. Above all, decarbonization – one of the most important environmental issues of our time – is the focus of the corporate strategy.
All wastewater on board is treated to high standards in wastewater treatment plants. This prevents, for example, alien marine organisms from moving from one sea area to another, which could threaten local ecosystems. Onboard waste is separated for recycling, plastic waste has been significantly reduced through a program to eliminate and replace single-use plastic, and energy-saving appliances ensure maximum efficiency onboard. These include intelligent heating, ventilation, and air conditioning systems. Both ships are LNG powered. According to the shipping company, LNG almost eliminates emissions of sulfur oxides (SOx) and very small particles, while nitrogen oxides (NOx) are reduced by 85% and greenhouse gas emissions by up to 25%. The ship design is also designed for optimum efficiency, and the underwater noise of these ship types has been significantly reduced.
Measures like these are suitable for drastically reducing the impact of cruising on the climate, the sensitive marine ecosystems, and the environment. At OceanEvent we welcome shipping companies who are committed to sustainability and are excited about these two new additions!
Your major event on board
OceanEvent knows how to use the respective advantages and possibilities of these two fantastic cruise ships for your event. We will implement your conference on board in the impressive theaters and adjacent lounge locations. We stage gala evenings and parties on the open deck that your guests will still be talking about in 10 years. All this while your ship takes a route that the OceanEvent navigators have worked out individually for you and coordinated with the shipping company. This trip cannot be booked a second time! On and in the metropolises, islands and beaches we are heading for, we promise to offer you supporting land programs and entertainment that are also sustainable. Sustainably inspiring.
So, we should talk to each other if you are planning an unforgettable event for your more than 6,000 employees, partners, or customers in the coming years! We look forward to working out an extraordinary, sustainable company event for you in every form!
Charter an eco-friendly cruise ship
Read more about sustainable cruise ships in the OceanEvent logbook entries:
> Environmentally friendly cruise ship for 3200 passengers
> Environmentally friendly cruise ship for 720 passengers
> Environmentally friendly cruise ship for 240 passengers
> Cruising and climate protection
> The most environmentally friendly cruise ship in the world
Share Post